News
Petersen Museum Celebrates 1932 Ford Anniversary with New Exhibit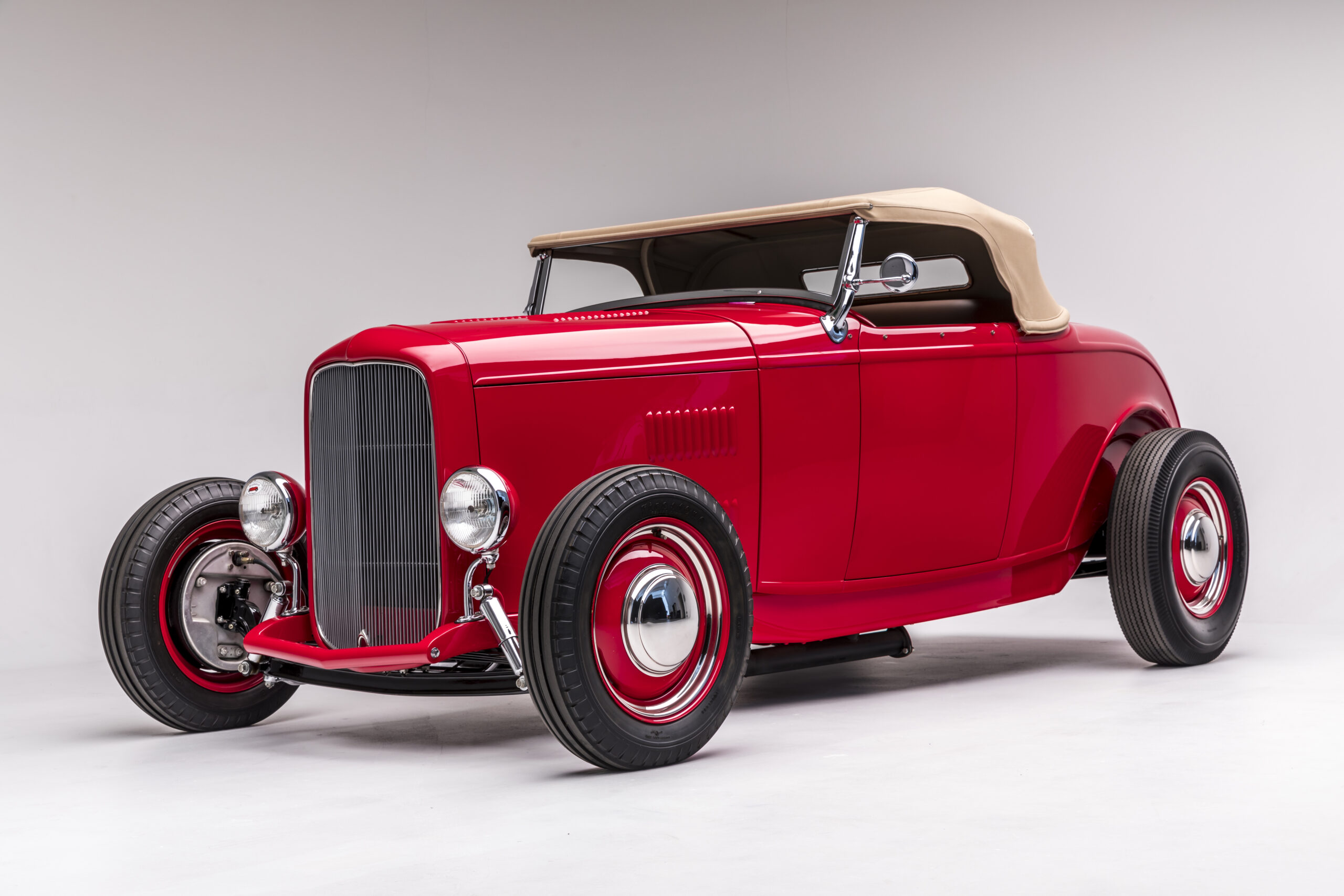 The Petersen Automotive Museum will honor the 90th anniversary of the 1932 Ford with a new national holiday, Hot Rod Day on June 11, and celebrate the special day with its new "Ford Fever: The Deuce Turns 90" exhibit in the Ross and Beth Myers Gallery, the museum announced.
Opening to the public on June 11, the new exhibit includes a collection of 1932 Fords such as Doane Spencer's historic Highboy and the influential McGee Roadster, museum representatives said. The exhibit opening will also be celebrated during the Deuce Gala with a live performance by ZZ Top's Billy F. Gibbons, an award ceremony and a live auction. On Sunday, June 12, the museum's annual Deuce Day Cruise-In will be hosted at the Petersen Automotive Museum and will attempt to be the largest gathering of 1932 Fords in Southern California, the organization said.
Stars of the new "Ford Fever: The Deuce Turns 90" exhibit include the famous McGee 1932 Roadster. Originally owned and built by Bob McGee, the Roadster would later make appearances in a host of television shows and movies, including "Hot Rod Gang" and an episode of "Happy Days," before being showcased on the National Mall in Washington, D.C. Another icon on display is Doane Spencer's 1932 Ford Highboy, which won several show awards in the 1940s. Bored with the show circuit, Spencer took his Highboy racing at El Mirage and extensively modified it for Mexico's Carrera Panamericana road race. Other iconic 1932 Fords on display include the coupes of Doyle Gammell and Andy Kassa and the roadsters of Ermie Immerso and Ray Brown.
"The 1932 Fords are marquee vehicles synonymous with the origins of hot rodding and worthy of an extended celebration," said Petersen Automotive Museum Executive Director Terry L. Karges. "The exhibit, gala and cruise-in will pay tribute to the Fords' legacy and how they continue to captivate automotive and hot-rodding enthusiasts 90 years after debuting on the market."