News
PerTronix Performance Brands' Jim Hairston Retires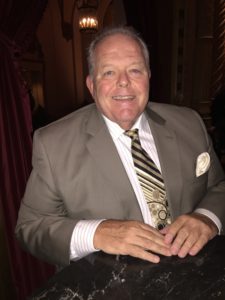 Effective Jan. 1, Jim Hairston retired from his full-time position at PerTronix Performance Brands and has moved into a consulting role.
Hairston has been a critical part of PerTronix for over two decades, the company said, and previously served as vice president of sales and marketing and most recently as director of key accounts/business development.
In his new role, Hairston will help to ensure a smooth transition, the company said, and will be utilizing his knowledge and skills to help the company with market research, competitive analysis, price points and new product ideas. Russell Stephens, vice president of sales and marketing will assume Jim's previous day-to-day responsibilities.
"Congratulations to Jim as he enters this next chapter of his life. Jim has been instrumental in growing PerTronix over the years and we are fortunate to still have access to his knowledge and experiences as he works on special projects for the company. All of us at PerTronix are excited for him as now he can spend more time with his Hairston Motorsports race team and maybe get some more golfing in too," said Stephens.