News
PerTronix Names New Chief Brand Officer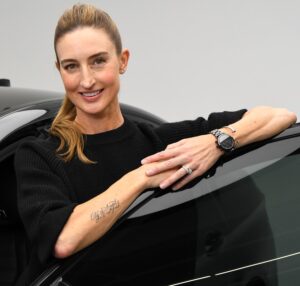 PerTronix Performance Brands has appointed Sarah Lassek as its new chief brand officer, the company announced.
In her new role, Lassek will lead and oversee marketing initiatives for all brands within the PerTronix Performance family, including PerTronix Ignition, JBA Performance Exhaust, The Original Doug's Headers, Patriot Exhaust, Compu-Fire, Spyke, Aeromotive Inc., Waterman Racing Components and Taylor Cable Products, the company said.
"With my inherent love for the automotive industry and my previous background, I am eager to combine my knowledge with the extensive expertise of the PerTronix family," said Lassek. "Additionally, this opportunity provides a great platform for me to welcome more women to pursue their passions in the automotive industry."
Most recently, Lassek served as the senior vice president of experiences at Omaze, where she was responsible for U.S. business and built Omaze Autos into the company's most profitable vertical. She is an active member of The Motoring Club in Los Angeles, sits on the advisory board for 000 Magazine and is a member of the all-female team of mentors for the Petersen Automotive Museum's Business Incubator Program, the company said. Prior to her time at Omaze, Lassek enjoyed a successful career in the apparel and lifestyle industries, working for brands including Adidas, TOMS and True Religion.
"I could not be happier to welcome Sarah onto the PerTronix Performance Brands team," said Laurent Potdevin, CEO of PerTronix Performance Brands. "Having worked with Sarah in the past, I know we will greatly benefit from her experience building globally recognized brands, her strategic thinking and her passion for building teams. Her passion and her knowledge for all things automotive will be a tremendous asset in building momentum and relevance across our portfolio of brands. I know she will ensure all the companies in our family not only remain anchored in their purpose but continue to grow and evolve."