News
Permatex Sponsors Top 10 Follow A Dream Race Team for 2018 NHRA Season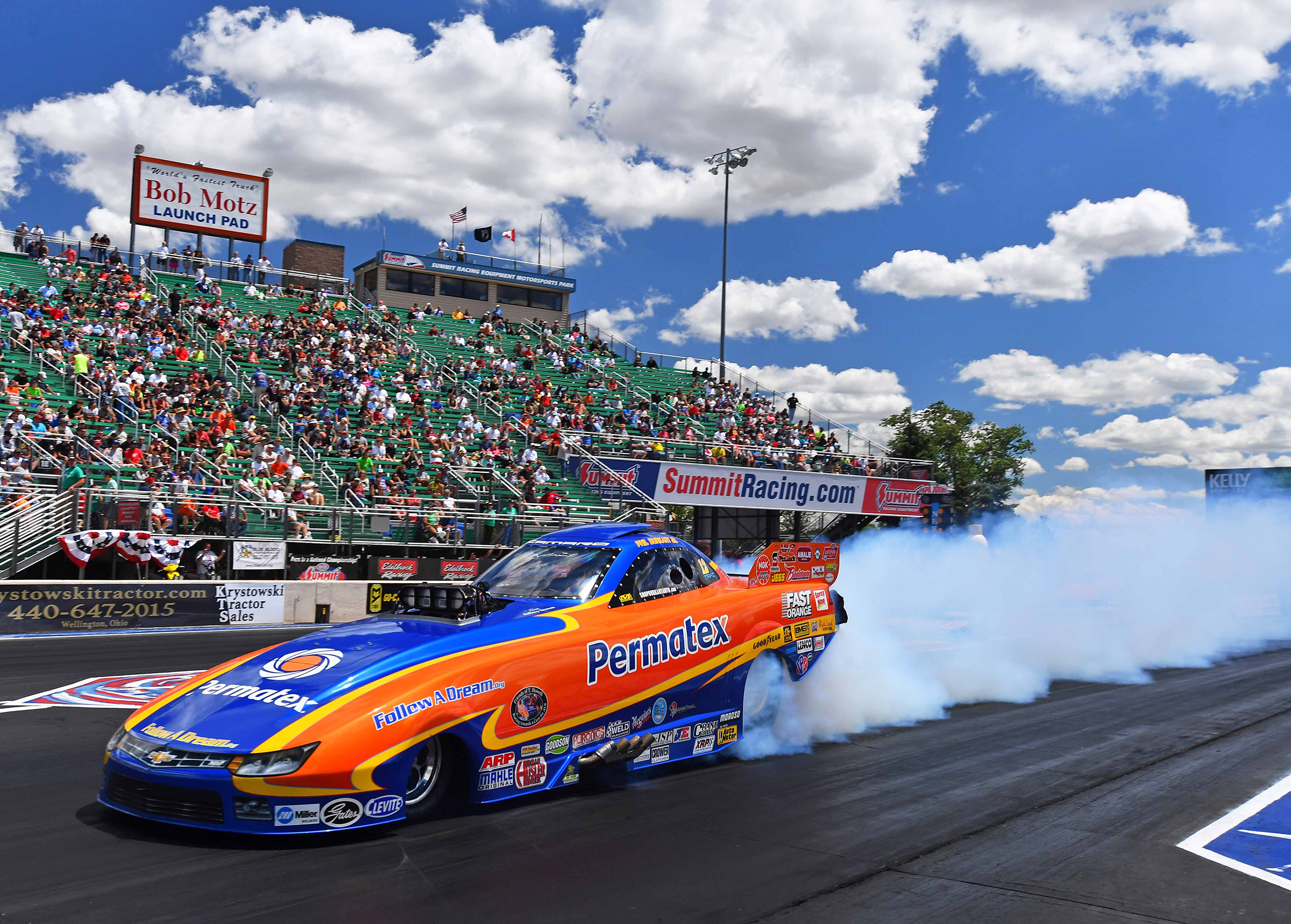 Permatex is the title sponsor of the Permatex Follow A Dream Race Team for the 2018 NHRA Championship Top Alcohol Funny Car Series. This will be the 14th consecutive season that Permatex has partnered with Jay Blake and his Follow A Dream Race Team in the NHRA series as the team's corporate sponsor.
The Permatex Follow A Dream team enters the new season on a high note, after securing its highest year-end standing in 2017 by placing sixth in the national rankings and first in the east region. The team looks to keep its hold on the east region and improve by breaking into the top five national rankings this year.
"Last year was the best finish we've ever had as a team, and that is something we're very proud of, but obviously we want to always improve," said Jay Blake, team owner and crew chief. "The entire team has been hard at work on the Camaro to make sure we start off the season the best way possible. We're excited to build on the success that the Dream Team had last year."
Blake also commented on the partnership between Permatex and the Follow A Dream team, noting, "We are teaming up with Permatex for the 14th straight season and we're very happy and proud to have been partnering with them for such a long time. They're a family-oriented company and they're definitely part of our family. I'm very honored to carry their name on our race car."
The Permatex Follow A Dream Race Team will compete in the 2018 NHRA series with driver Phil Burkart behind the wheel. Burkart joined the Follow A Dream team as the full-time driver in 2016. He will help the team compete in 14 national and regional races this year across the U.S. Anthony Terenzio will also continue as the team's tuner. Terenzio joined the team during the 2016 season after the retirement of long-time tuner Tom Howell.