News
Permatex Reorganizes Traditional Sales Force to Better Serve Channel Partners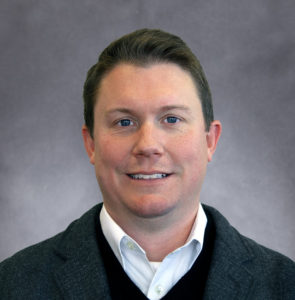 Permatex has reorganized its traditional sales force. The new alignment was driven by evolving needs in the marketplace and puts Permatex in a better position to service its traditional channel partners, according to the company.
Recently appointed Director of Sales Daniel Clarke made the announcement and will oversee the new organization.
"Over the past two years, we have been assessing our approach to the traditional channel and determined that it was time to make some changes based on market trends we noticed," Clarke said. "To that end, we put a new organization in place that is in the ideal position to meet and exceed the goals of our channel partners and ensure our continued success."
Permatex's new traditional sales channel organization will be divided into four key segments: OE and aftermarket parts manufacturers, automotive distributors, heavy-duty distributors and service providers & specialty distributors.
Doug Johnson, national account manager, will oversee the OE and aftermarket part manufacturers, and specialty distributors divisions. The segment includes marine and powersports.
Johnson has been with Permatex for 19 years and has served as regional manager for the traditional aftermarket, sales manager for groups & special markets, and account executive for key accounts.
The automotive distributors segment will be handled by Jeff Morgan, who is newly promoted as national account manager of automotive groups, and Eric Dutra, who serves as national account sales manager. Morgan has worked at Permatex since 2000, serving in a variety of roles including account manager for the Southeast U.S., account manager for key accounts, and as national sales manager for key accounts. He will be responsible for major automotive parts groups, as well as independent automotive buying groups.
Dutra has more than 20 years of experience in the automotive aftermarket. He previously served as director of sales for Justice Brothers Inc., channel sales manager for Pace Edwards, and Western regional sales manager for Berryman Products.
The heavy-duty group will be led by Ben Patterson, national account manager. Patterson has worked for Permatex for more than 30 years in a number of capacities, including as district manager, senior district manager, and national account manager. He will handle all heavy-duty customers, while managing dealer direct programs and implementing an aggressive marketing campaign throughout all levels of distribution.
Patterson also will oversee buying groups and guide the rep agencies.
All of the teams will be supported by Curtis Haines, inside technical sales support, and Caitlin Hendrix, inside sales representative.
Permatex brand names include Permatex, Fast Orange, Spray Nine, The Right Stuff, Threadlocker Gel Twist, and Grez-Off. The company currently operates in the U.S., Canada, Mexico, and the U.K., and exports products to more than 85 countries around the world.