News
Permatex Partners with Formula Drift Driver for Bonneville Motorcycle Run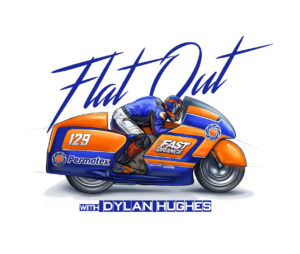 Permatex, a manufacturer of chemical technology for automotive maintenance and repair, has partnered with their Formula Drift team driver, Dylan Hughes, as he challenges the 200 MPH barrier at the 2021 Bonneville Motorcycle Speed Trials AMA Land Speed Grand Championship, set for Aug. 28 – Sept. 2, the company announced.
The attempt and the preparations for the attempt will be documented in a video series. Entitled "Permatex Flat Out 200," the series will chronicle the entire effort, from initial bike design and build to the official runs at the Bonneville Salt Flats, on the Permatex YouTube channel.
Permatex will also sponsor Hughes and the #129 BMW in three events during the 2021 Formula Drift season. Permatex's sponsorship represents a return to Formula Drift. In 2019, Permatex was the Official Gasket Maker of Formula Drift and served as presenting sponsor during the first race of the season.
Permatex will be Hughes' primary sponsor during Round 3: The Gauntlet in Englishtown, NJ June 18-19, 2021; Round 4: Borderlands in Erie, PA July 9-10, 2021; and Round 4: Throwdown in Monroe, WA July 30-31, 2021.
"Permatex is extremely excited to support Dylan in his pursuit of top-end speed at Bonneville and Formula Drift," added Ashley Khan, Permatex marketing manager. "The origins of Permatex can be found in the racing world, and we are thrilled that a new generation of enthusiasts are taking up that tradition and building on it. We can't wait to see Dylan make his run."