News
Permatex Moves Headquarters to Accommodate Growth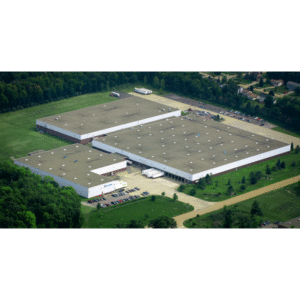 Permatex has moved its business operations from Hartford, Connecticut to Solon, Ohio.
"We are very excited to move our headquarters to Solon, Ohio, and have all of our business leadership in one centralized location," said Lee Burtelson, vice president and general manager, ITW Permatex. "The Solon facility is technologically advanced and will allow our business to develop and grow at an expedited rate. Having all of our personnel, from business operations, to R&D, to manufacturing, in the same location gives us the ability to make decisions quickly and bring more products to market."
The new facility includes a 180,000-square-foot distribution center, and 170,000-square-foot manufacturing and business operations facility. The campus also has room for Permatex to double its headquarters size to 700,000 square feet. The facility is home to 19 high-tech robots designed for the elimination of repetitive motion and to lighten the amount of heavy lifting done by Permatex employees, according to the company.
Permatex is a division of Illinois Tool Works Inc. (ITW), a U.S. based corporation listed on the New York Stock Exchange.