News
Permatex Announces Personnel Changes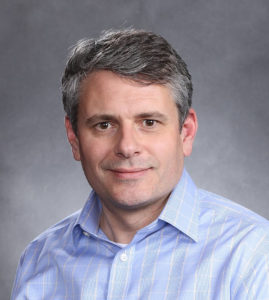 Chemical company Permatex, based in Hartford, Connecticut, has announced several organizational changes in its Automotive Aftermarket (AAM) Group.
Moves include the appointment of Lee Burtelson as new vice president/general manager for Engine Repair, the retirement of former VPGM Andy Robinson and the promotion of Dan Clarke to lead Traditional Aftermarket Sales.
The announcements were made by Mark Severin, president, ITW Automotive Aftermarket (AAM) Group.
Burtelson will be responsible for all activities of the AAM Group, according to Severin. Prior to his appointment, Burtelson was VP of Strategic Marketing for the ITW Fluids Platform. He joined ITW in 2015.
Robinson has retired after a career of almost 20 years with ITW. He played a key role in the integration process when ITW first acquired the Permatex business in 2005, and has held the VPGM position at Permatex since 2008, Severin noted.
Robinson was also an instrumental leader in the acquisitions of the Spray Nine, Slime and Car Care brands.
"While Andy will be greatly missed, he has built a solid team that will carry on the Permatex tradition of great operations and continuous product innovation," Severin stated.
Prior to his retirement, Robinson promoted Clarke to sales director for the U.S. Traditional Aftermarket.
"Dan has done an excellent job in developing and marketing our products as well as commercializing new products and managing activities affecting profitability and product life cycle," Robinson said. "We are delighted to have him as the leader of our traditional sales team and look forward to his contributions to the growth of the AAM Engine Repair Business."
Clarke has been with Permatex since 2015 and has served as its senior product manager.
Permatex markets a wide range of products under ITW brand names including: Permatex, Fast Orange, Spray Nine, The Right Stuff, Threadlocker Gel Twist and Grez-Off.