News
Perfect Equipment's Balancing Act Turns 80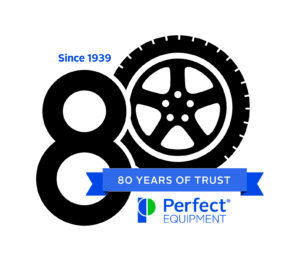 Perfect Equipment, a brand of WEGMANN automotive, has reached its 80th year milestone. The company offers wheel balance weights to the automotive aftermarket and OEMs.
Founded in 1939 by engineer William P. Smissen, Perfect Equipment achieved significant U.S. market share in the United States within two decades.
In 2005 the Perfect Equipment brand was acquired by WEGMANN automotive GmbH, a family-owned organization with global resources. Perfect Equipment has diversified its product line and expanded sales opportunities to more than 35 countries during the past decade, according to the company.
"It is with great pride that we announce Perfect Equipment's 80th anniversary," said Jeff Waechter, WEGMANN automotive USA president and CEO. "It is rare to find a brand that has as longstanding a tradition of manufacturing excellence and customer loyalty as Perfect Equipment. Decades of dedicated employees that have provided attention to detail and unmatched customer service is why we are able to celebrate this eighty-year milestone."
Perfect Equipment currently offers balancing solutions for passenger cars, light trucks and heavy-duty vehicles, in addition to tire valves, TPMS systems, tools and other wheel & tire accessories. The company's North American headquarters, located in Murfreesboro, Tennessee, also serves as a manufacturing and distribution facility that produces millions of wheel weights per week and employs more than 250 fulltime workers. There is also a West Coast distribution facility in Phoenix, Arizona. Additional manufacturing facilities are located in Brazil, China & Germany.