News
Pennzoil Named Official Motor Oil of INDYCAR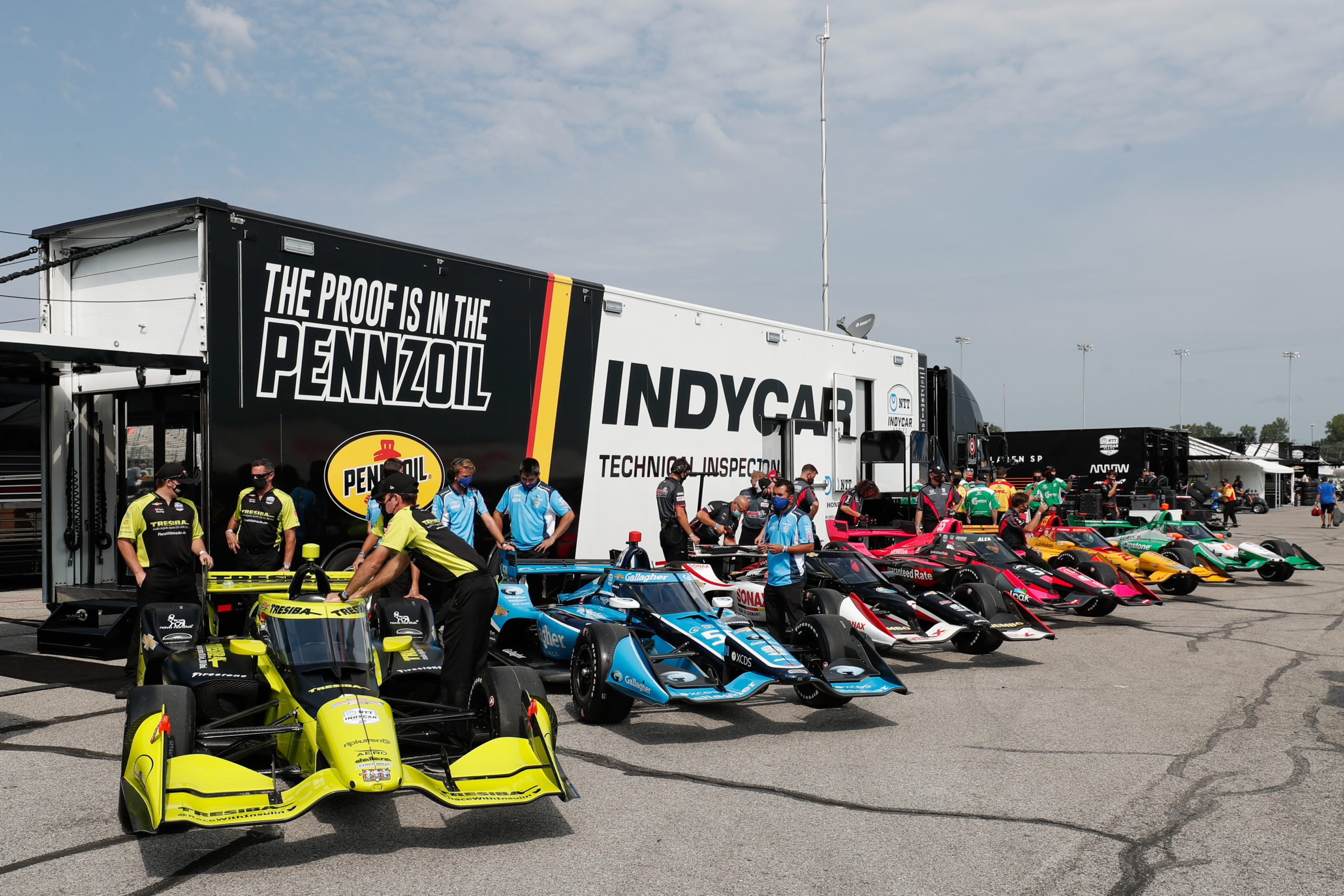 Pennzoil has been named the Official Motor Oil and Lubricant Partner of INDYCAR and the NTT INDYCAR SERIES, the company announced.
The expansive agreement also includes Pennzoil becoming the sponsor of the Pennzoil Technical Inspection area at all 17 NTT INDYCAR SERIES events this season. Pennzoil branding will be placed on INDYCAR's technical inspection transporter.
"Pennzoil has participated in the INDYCAR SERIES for many decades and during that time enjoyed much success, including the popular Pennzoil-sponsored Indianapolis 500 winners driven by Johnny Rutherford in 1980 and Rick Mears in 1984 and 1988," said Patty Lanning, vice president, North American Marketing, Shell Lubricants. "At Pennzoil, we are proud to become the Official Motor Oil of INDYCAR to build on our success and legacy on and off the track in one of America's premier motorsports series."
Included in the partnership, Pennzoil will sponsor the INDYCAR Chief Mechanic Award, which will provide $50,000 to the chief mechanic of the entry that wins the 2021 NTT INDYCAR SERIES championship.
"Pennzoil has deep roots in INDYCAR racing and is part of the sport's proud heritage," INDYCAR President Jay Frye said. "Pennzoil is an industry-leading brand with huge name recognition and a fantastic partner that will engage with our fans in many unique ways, helping to bring the exciting action of the NTT INDYCAR SERIES to more people."
This year's NTT INDYCAR SERIES season kicks off with the Honda Indy Grand Prix of Alabama presented by AmFirst on Sunday, April 18. NBC will provide live coverage starting with a pre-race show at 3 p.m. (ET), followed by the green flag at 3:30 p.m..