News
Paul Lee Unveils FTI Performance Livery for NHRA Gatornationals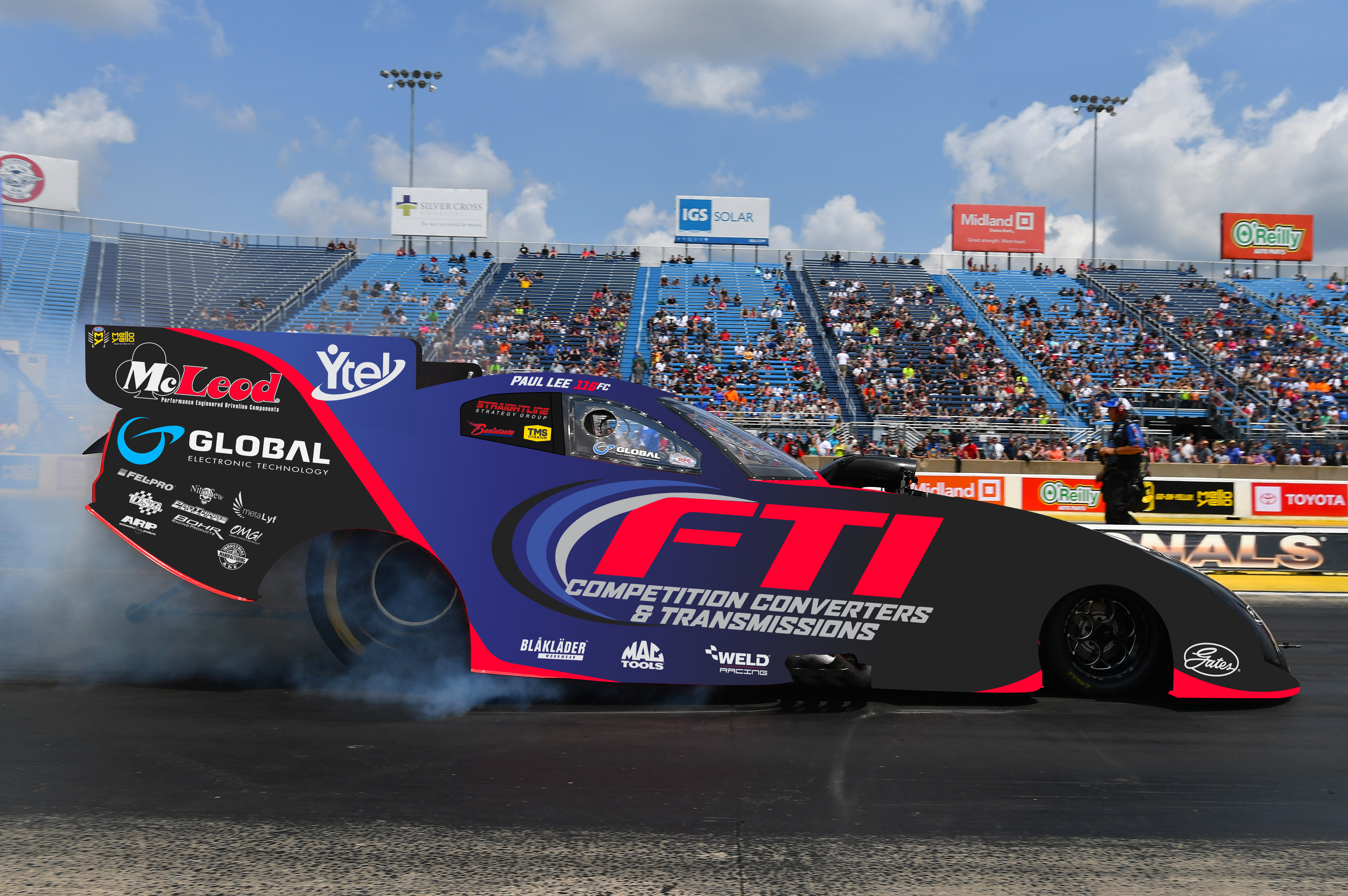 Paul Lee, owner and driver of the Global Electronic Technology Nitro Funny car, will be sporting a new FTI Performance livery in honor of competing at FTI's home track in Gainesville, Florida, during the 2020 NHRA Gatornationals.
Lee acquired the FTI Performance company in August of 2019. FTI is a supplier to drag racers, specializing in torque converters, automatic transmissions and gear boxes. Lee will be hosting FTI founder Greg Samuel and the rest of the FTI employees on Friday of the Gators.
"My vision has always been to grow and become the market leader in the high performance and drag racing drivetrain industry," says Paul Lee, owner of McLeod Racing. "I have been drag racing for 40 years. I love this sport and I love this industry. The acquisition of FTI is a perfect balance and addition to McLeod Racing. Now, with both FTI and McLeod, we have a compete solution in the automotive performance drivetrain market making us a one stop shop for any of your drivetrain needs, manual or automatic."
The team is also supported by the Straightline Strategy Group, Red Line Oil, Justice Brothers, Gates Belts, Weld Racing, Mac Tools and Ytel. The FTI Performance funny car will qualify Friday through Saturday, with eliminations beginning on Sunday.