News
Pastrana, Yokohama-Sponsored Drivers to Compete in World Championship Off-Road Races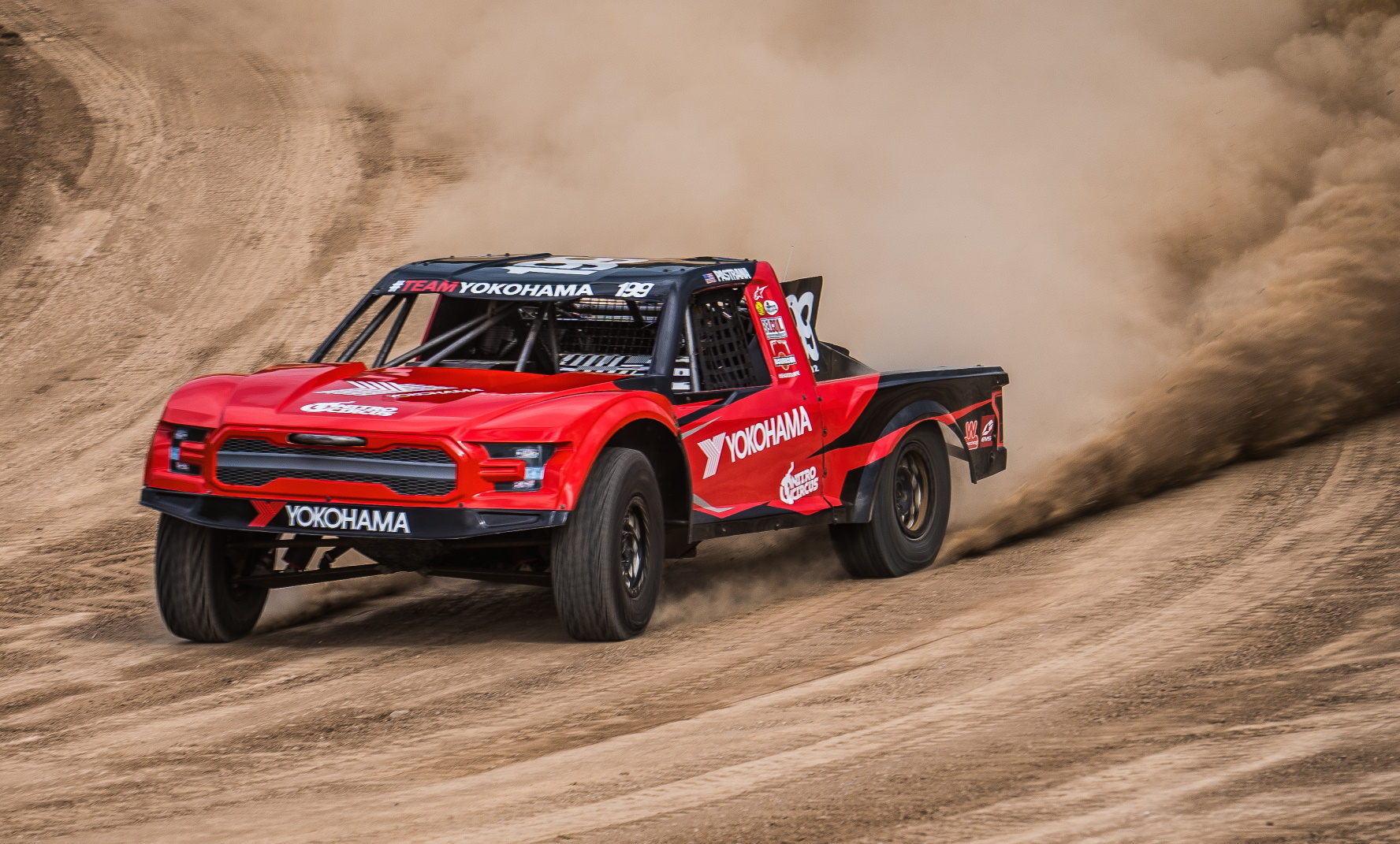 Three of Yokohama Tire's top drivers – Travis Pastrana, Andrew Carlson and Levi Shirley – will compete in the Championship Off-Road series event at Crandon International Raceway in Wisconsin, Sept. 4-5, the tire manufacturer announced.
All three drivers are Team Yokohama members and will be battling in different divisions on GEOLANDAR tires. Action sports superstar Pastrana, as well as Carlson, will be on off-the-shelf tires: Pastrana in Pro-2 on the GEOLANDAR A/T G015, while Carlson, who has over 25 career podium finishes, will be vying for a win in Pro-4 on GEOLANDAR X-AT tires and Pro Mod SxS on G015s.
Shirley will be competing in the Ultra4 race in the 4400 unlimited class on GEOLANDAR MT-R tires.
"I've always wanted to go to Crandon," Pastrana said. "Not only is it an amazing race on an awesome track, but the excitement generated by this event is second to none in the off-road world. A lot of things have been shut down this year and I am happy for such an amazing race weekend to look forward to."
"I'm really looking forward to Crandon," said Carlson. "The battles are sure to be intense given how the season has progressed so far. Yokohama Tire has been a huge part of our success. The GEOLANDAR X-AT tires we're running have helped take us to another level. We're going to fight tooth and nail to win the last rounds."
Yokohama is also the Official Tire of Crandon – the largest short-course off-road facility in the world – for a second straight season.
"Travis, Andrew and Levi – our big three guns – racing at Crandon is going to be incredible," said Fardad Niknam, Yokohama senior director of consumer product planning and product marketing. "The legendary 'Big House' is one of the most recognized venues in off-road racing and it's been a great place to highlight our GEOLANDAR line of light-truck tires. We couldn't be happier with our partnership with Crandon and are looking forward to the big Labor Day Weekend races."