News
Party to Follow Yager's Corvette Hall of Fame Induction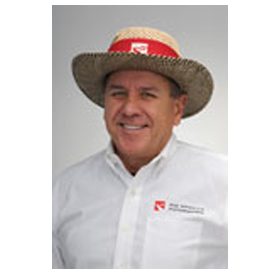 Mid America Motorworks' CEO Mike Yager will be inducted into the National Corvette Museum's Corvette Hall of Fame on Aug. 31. Following the Induction Ceremony, the celebrations in Yager's honor will continue with an afterparty at Sloan Convention Center. The party will be open to all Corvette enthusiasts, according to Mid America Motorworks.
Induction into the Corvette Hall of Fame is the highest honor awarded by the museum; recipients are recognized for their contributions to the past, present and future of Corvette. "Being inducted into the 2018 Hall of Fame is not something I take lightly; this is the greatest achievement of my professional life," Yager said. "The Induction is only possible because of the support I have received from the Corvette community since the beginning of Mid America Motorworks, 45 years ago. This afterparty is my way of saying thank you for your support and for making this Induction a dream come true. The After Party will be open and free for all Corvette Enthusiasts to attend."
The evening will kick off with the Induction Ceremony at Sloan Convention Center in Bowling Green, Kentucky. The afterparty kicks off at 9 p.m. in a separate banquet room at the Sloan Convention Center. Live music, food and a host bar of beer and wine will be available during the party, as well as a premium cash bar.
Guests can RSVP to the Yager Hall of Fame Afterparty, by visiting Mid America Motorworks' Corvette Facebook page and marking "Going" on the event's page. https://business.facebook.com/events/268396217226006/