News
Overlanding Rack System Ushers in New Era at Putco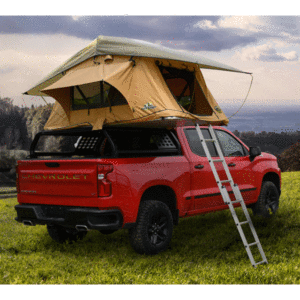 Des Moines, Iowa-based Putco Inc. has made a big move into the overland market. The company's Venture-Tec overland racking system is the first of many products it has planned for the burgeoning four-wheel adventure market.
"This market is providing big opportunities to shops because the customers interested in these products are already their customers-they're just not yet able to always find the products because it's still an emerging market," said Justin Moore, vice president of sales and marketing for Putco. "That's why we're connecting with jobbers and shops who haven't had access to an aluminum, bolt-together, no-drill rack application for newer trucks. The market has mainly been focused on Tacoma, Tundra, and Jeep-we're here to provide more options with an easy to install application."
The Venture-Tec racking system fits a full slate of the highest selling trucks, including 2016+ Toyota Tacoma, 2014+ Toyota Tundra, 2015+ Ford F-150, 2017+ Ford Super Duty, 2019+ Chevy LD, 2019 Dodge Ram, and the Jeep Gladiator. The lightweight system, constructed using aluminum-extruded tubing, is fully U.S. sourced and manufactured in Putco's Des Moines plant.
"This construction gives the product a distinct look as well as unparalleled functionality," according to Putco. "Two bent extrusions form the hoops secured to the vehicles bed, while four straight extrusions attach to the tubes using an interior connecting method prioritizing stealth and security."
---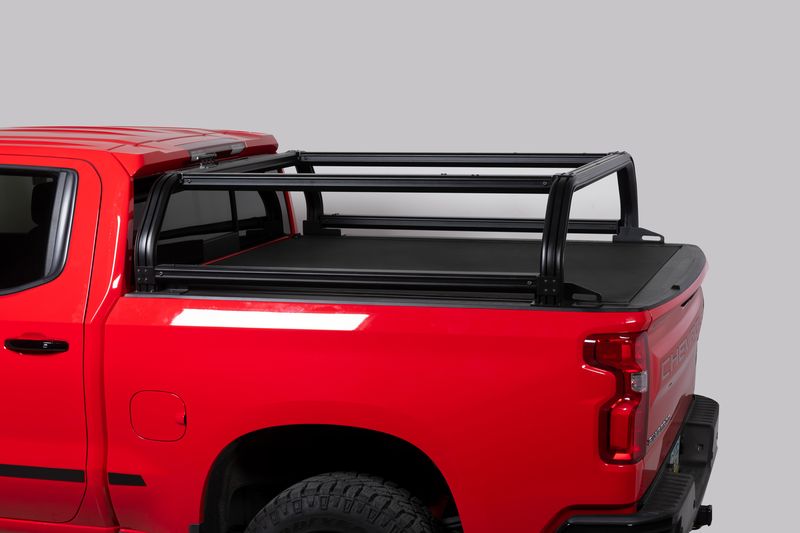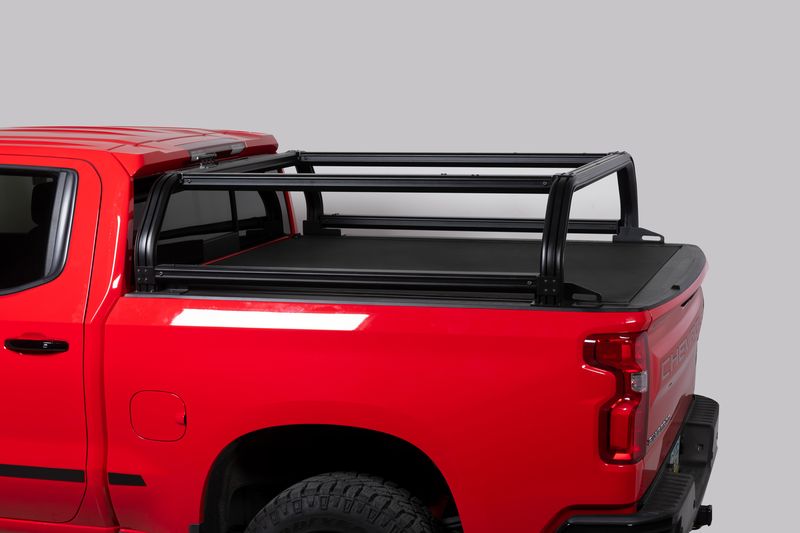 The lightweight Venture-Tec overland racking system is made using aluminum-extruded tubing.
---
The aluminum extruded construction provides high degree of customization and utility, according to Putco. Two T channels run across the extrusion's top side, giving users the opportunity to integrate the company's continuously expanding line of overland accessories and lighting products. The T channels also integrate the mounting systems used by many other companies, including bike racks, kayak mounts and canoe holders.
"Our main focus is to be the rack manufacturer and let brands, like Thule and Yakima, be the accessories companies," Moore said. "We also purchased a bunch of vehicle tent systems just to ensure we could get them to fit as well. One of the strengths for our rack is it has the ability to fit 90 percent of the high-quality aftermarket tents in the marketplace."
The sides of the Venture-Tec rack have another channel that is more than an inch wide. This width snugly fits Putco's Blade and LUMINIX series, allowing for a low-profile and 360-degree lighting application, a third brake light, or vehicle safety/visibility customizable strobe functions.
Putco already offers several accessories for the Venture-Tec rack-including side plates with RotopaX and MAXTRAX integration, cargo boxes, grab handles, and a drop-down table-with additional products advancing through the design process.
Included with every Venture-Tec rack kit is a tent mounting system, compatible with most mounted tents in the marketplace, according to Putco. Racks for all full-size trucks are also compatible with tonneau covers, without a tonneau compatibility kit.
"Not only are we gear-heads here at Putco but we also have extreme passion for the outdoor market. Many of us cycle, fish, hike, and camp, so the Venture-Tec line brought all our great product ideas together to build what we feel is the best bolt-on aluminum rack system in North America," Moore said.
---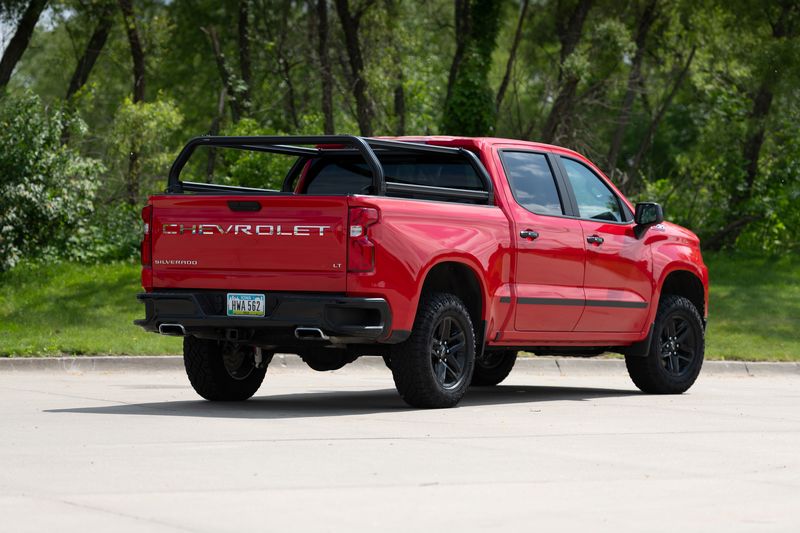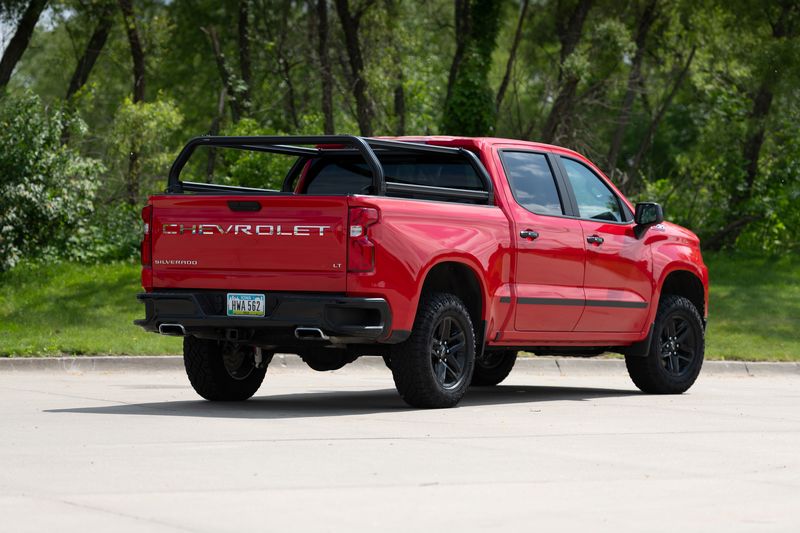 The overland market presents new opportunties to accessories shops, as consumers increasingly use their trucks as vacation vehicles, according to Justin Moore, vice president of sales and marketing for Putco.
---
The Venture-Tec rack is mounted using two no-drill methods. Both methods have been stress-tested and approved by Putco's quality and engineering departments.
The first method is in the stake pockets of the vehicle, using a Crazy-7 bracket. This gives the rack increased stability while eliminating installation-related damage to the vehicle, according to Putco. The second method is for smaller vehicles without stake pockets, like the Toyota Tacoma. The rack mounts using OEM hardware on a rail system located on the inside of the bed.
The Venture-Tec rack is just the start of Putco's foray into the overland market, according to Moore.
"We're going to have full line of overland products-definitely stay tuned."
Visit putco.com for more information.
---

The Venture-Tec overland racking system by Putco is compatible with 90 percent of high-quality vehicle tents currently in the marketplace, according to the company.
---