News
Overland Expo Starts Charity to Protect Public Lands, Preserve Overland Travel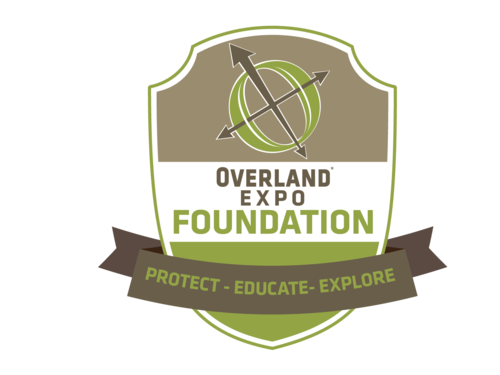 The Overland Expo has officially launched the Overland Expo Foundation, a charitable organization dedicated to supporting the overlanding community, the overlanding event organizers announced.
From protecting public lands to defending conscientious overland travelers' right to explore, the Overland Expo Foundation will work to advance the tenets of the overlanding community through targeted charitable giving.
"Overland travel and outdoor exploration continue to grow in popularity. Overland Expo Foundation was established to ensure that overland travel remains accessible and sustainable for generations to come," said Foundation executive director Jessica Kirchner. "We will support organizations and individuals who help protect and promote the overland community, from public-land advocacy to preparedness education."
Causes Overland Expo Foundation will consider:
Protecting access to and preserving public lands.
Defending the use of overland vehicles and adventure motorcycles.
Community-wide trail restoration and cleanups.
Giving back throughout overland journeys.
Fostering international cooperation and/or greater cultural understanding.
Advancing sustainable energy and transportation technologies (i.e. solar and electrified powertrains)
Individuals and 501C3 organizations can now apply for funding through the Foundation's website. To be considered, applicants will need to provide a mission statement, goals and details of the nature of the charitable project. Furthermore, applicants will need to indicate the dollar fund amount requested. The deadline for submitting applications is August 1, 2020.
Parties interested in donating to the Overland Expo Foundation can do so online. The Foundation also hosts raffles throughout the year at Overland Expo events. Event exhibitors donate product to the raffle and event attendees can buy raffle tickets online with an advance event ticket purchase or on-site at the event. The raffle is hosted Friday night at each Overland Expo event in the Overland Theater. All proceeds from the raffle benefit the Foundation.