News
Oracle Lighting Wins 2021 YEN Vanguard Award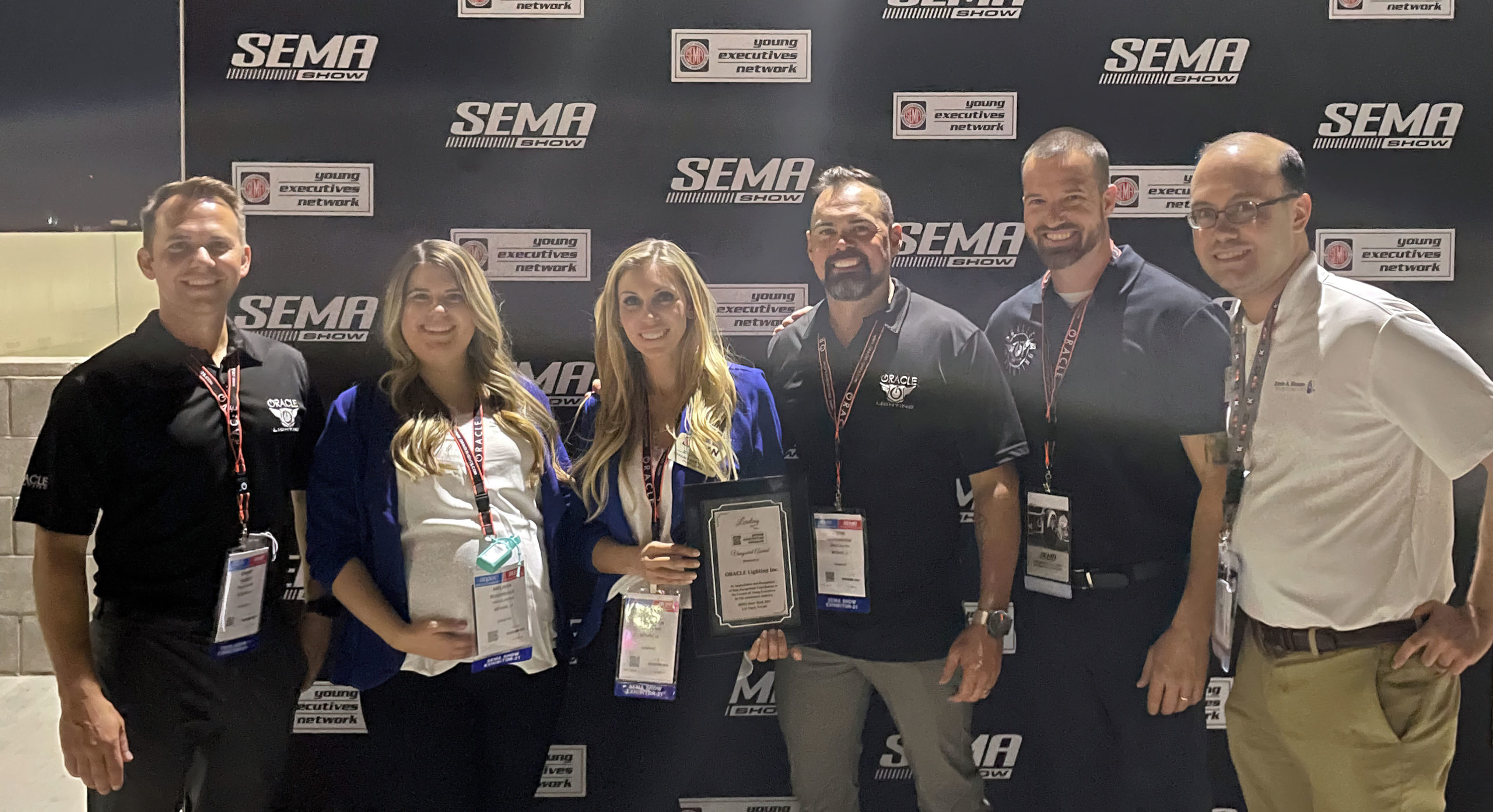 Oracle Lighting was awarded the 2021 YEN (Young Executives Network) Vanguard Award during the 2021 SEMA Show, the company announced. The YEN Vanguard Award is presented to an individual, business, organization or sanctioning body that has had a positive effect on the careers of young executives within the automotive industry, the organization said.
"It is an honor to be recognized by YEN for the Vanguard Award," said Tiffanie Hartenstein, Oracle Lighting CEO. "Our culture at Oracle Lighting fosters the idea of volunteering within our community and our industry. We encourage our team to join any one of SEMA's committees, which is an easy way to be a part of the industry."
Each YEN Vanguard Award candidate has to meet the following criteria, according to the organization: must be a current or past member of SEMA (no age requirement) and must have demonstrated exceptional service, integrity and business ethics. The Vanguard Award is presented to a person, company or sanctioning body that has influenced the professional growth and/or cultivation of talent for young executives through its actions, mentoring, visions and/or contributions for the past, present and future.
Oracle Lighting also won SEMA's 2021 Manufacturer of the Year award during the 2021 SEMA Show.