News
Oracle Lighting Names New Senior Sales & Marketing Manager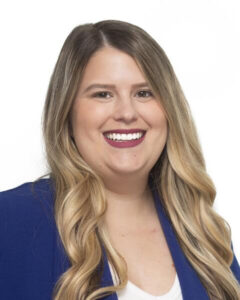 Oracle Lighting has promoted Melissa "Missy" Parker-Boudreaux to senior sales and marketing manager, the company announced.
"In my time at Oracle Lighting, I have seen this company grow exponentially while winning numerous local and national industry awards because of our dedication and passion," said Parker-Boudreaux, who has been with Oracle Lighting since 2011, most recently as national sales manager. "I could not be more proud to be a part of this team, and grow my responsibilities along with the company."
Since joining Oracle Lighting, Parker-Boudreaux has worked as assistant sales manager, inside sales manager and national sales manager. In this expanded role, she will also work with international sales and distribution partners as well as help lead the company's marketing efforts, the company said.
"We are delighted to announce Melissa's promotion," said Tiffanie Hartenstein, Oracle Lighting CEO. "Throughout her time with us, Melissa has consistently demonstrated her dedication to our mission and values. We have no doubt that her enthusiasm, expertise, and commitment will help her thrive in this new position."