News
Oracle Lighting Names New Marketing Manager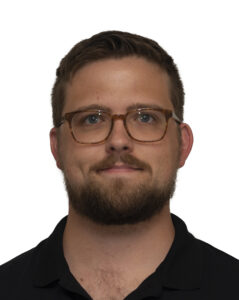 Oracle Lighting has named Brendan Bohac as its new marketing manager, the company announced.
"As Oracle Lighting continues to grow, we needed a marketing manager with an enthusiasm and passion for the automotive industry as well as a solid background in the communications field, and Brendan was the ideal choice to fill this role," said Tiffanie Hartenstein, Oracle Lighting CEO. "We welcome Brendan to the team."
Bohac has a BA degree in Communications from the University of Kentucky. In his new position, Bohac will be responsible for all aspects of Oracle Lighting's marketing efforts, including managing SEO and public/media relations teams, creating and executing email marketing campaigns, coordinating promotional and trade show activities and more, the company said.
"I am excited to be joining the Oracle Lighting team and contribute to its success," said Bohac. "This is an ideal role for me to utilize my creativity and experience along with my love for the automotive market and the great culture at Oracle Lighting. I look forward to crafting an exciting and engaging marketing presence for the brand that is continuing to grow and is one of the most innovative companies in the automotive market as well as in the Greater New Orleans area."