News
Oracle Lighting Founder Named as Finalist for SEMA Gen-III Innovator of the Year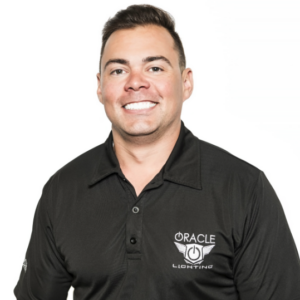 Oracle Lighting founder Justin Hartenstein has been named a finalist for the SEMA Gen-III Innovator of the Year. The winner will be named during the SEMA Industry Awards Banquet at the 2019 SEMA Show, held in Las Vegas, Nevada. from Nov. 5-8.
"It is truly an honor just to be nominated for an award that recognizes hard work and innovation in such a large and dynamic industry," said Hartenstein, who founded Oracle Lighting in his garage in 1999.
One of just two individual awards that the SEMA organization presents each year, the Gen-III innovator is an honor given to a young innovator who exhibits the same pioneering spirit as the original industry founders. According to SEMA, the Gen-III Innovator of the Year recognizes individuals whose work is changing the way the automotive aftermarket does business. He or she may have been the first to act on a new trend, invented an original product or devised and implemented ideas that better suit the current automotive marketplace.