News
Oracle Lighting Foundation Donates A.I.R. Masks to United Way, Medical Workers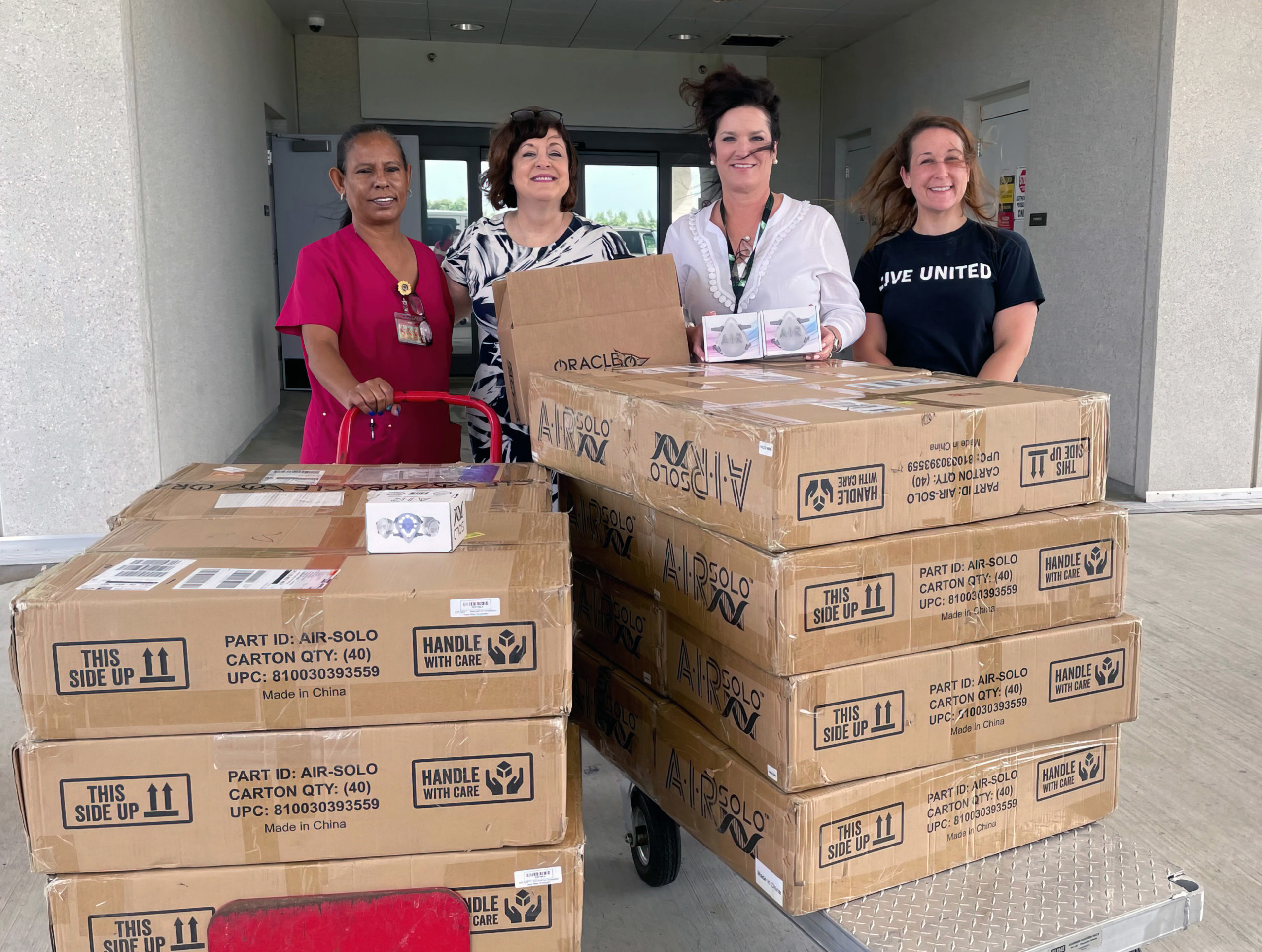 Oracle Lighting, a manufacturer of LED solutions for the automotive/12-volt, power sports, marine and motorcycle markets, recently donated 550 A.I.R. Solo (Antimicrobial Irradiation Respirator) face masks to the United Way and Port Sulphur, Louisiana-based Plaquemine's Medical Center in an ongoing effort to help in the fight against COVID-19, the company revealed. The value of the 550 masks donated exceeds $55,000.
"On behalf of our Oracle Lighting Foundation Task Force, we are excited and proud to be able to make this donation which allows us to help others during the pandemic," said Tiffanie Hartenstein, Oracle Lighting CEO. "The masks will be given to lower-income families who are unable to get the vaccine or who have family members with low or compromised immune systems. They will also be used throughout the hospital since the mask gives staff an extra layer of protection against other bacteria or viruses."
The A.I.R. Solo (Antimicrobial Irradiation Respirator), which Oracle Lighting developed and launched last year, is a wearable UVGI face mask that is designed to be worn under common face masks and utilizes Ultraviolet Germicidal technology which has been shown to kill live viruses such as COVID-19.
"Early in the pandemic we saw shortages of PPE and wanted to help the medical community by developing a sustainable system which would actively sanitize the user's mask in real item," explained Justin Hartenstein, Oracle Lighting director of product development. "So we made a decision to use our experience with UV LEDs and to shift our focus into a new UVGI device which led to the A.I.R. Solo mask."
A.I.R. Solo is worn under any common face mask and utilizes a patent-pending system to sanitize the air while simultaneously neutralizing contaminants trapped in the cloth face mask by means of short-wave ultraviolet light exposure. The ultraviolet light source is produced via UV LEDs which are integrated into the device. The spectrum of ultraviolet light is separated into various ranges, with shortest-wavelength referred to as UV-C which is considered "germicidal UV."