News
OPTIMA Batteries Brings Ultimate Street Car Invitational to 2021 SEMA Show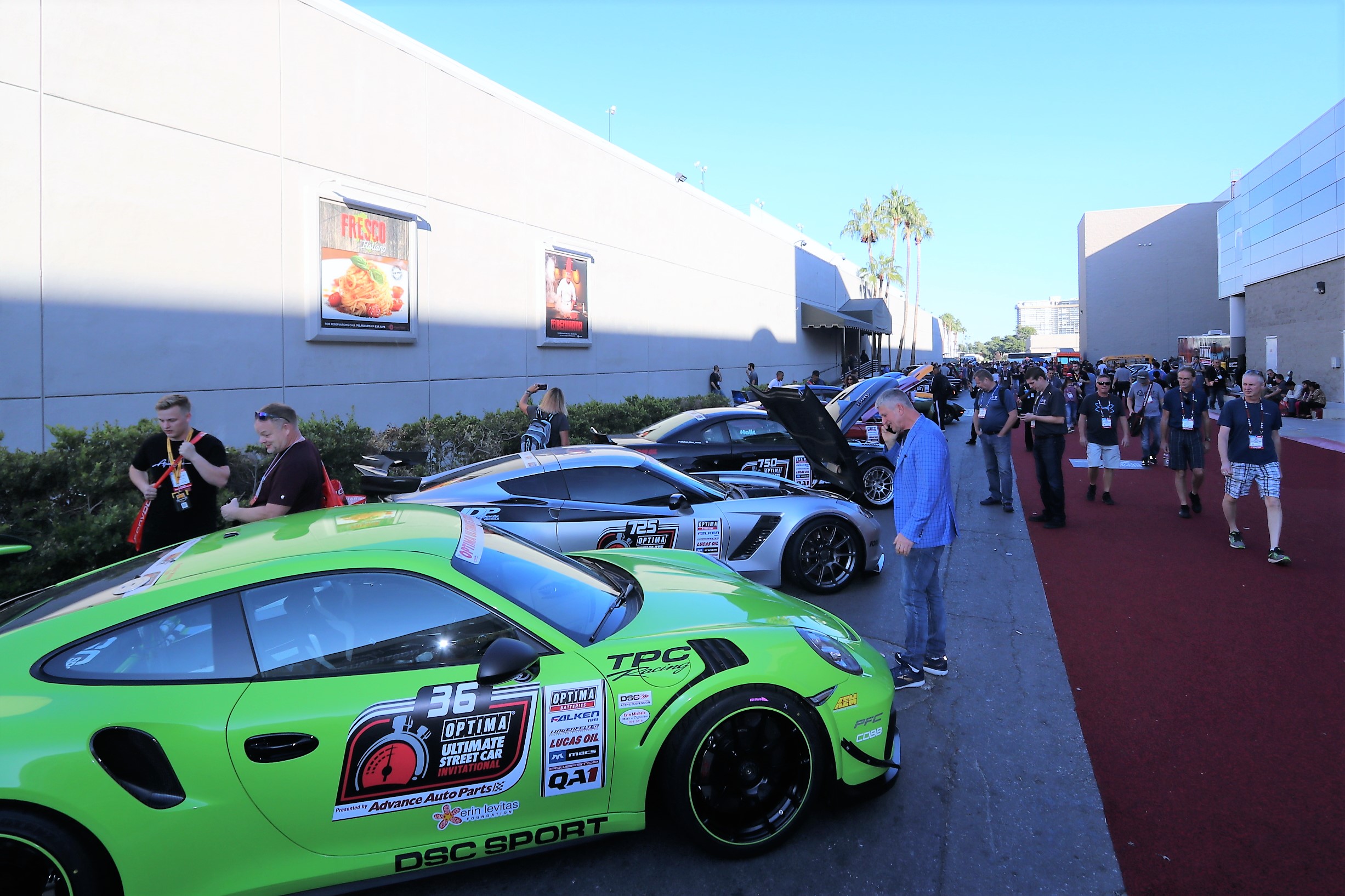 OPTIMA Batteries will have an expanded presence at the 2021 SEMA Show with two different booths, live racing and a press conference hosted by Mike Rowe highlighting the public debut of SpeedKore's "Hellacious" mid-engine Dodge Charger, the company announced. OPTIMA brand ambassadors James Clay and Chris Polvoorde will also be in attendance with their respective vehicles – Clay with the BimmerWorld Bergsteiger E36 Hill Climb Car that raced in the 2021 Pikes Peak Hill Climb and Polvoorde with his Ford Ranger Pro Lite race truck.
In an outdoor space located in the Bronze Lot outside of the Las Vegas Convention Center, OPTIMA Batteries will showcase celebrity and brand ambassador vehicles and host a portion of its OPTIMA Ultimate Street Car Invitational (OUSCI) race, the PEAK Performance Challenge. More than 80 classic and modern sports cars competing in the OUSCI will be on display outside. Following the show, the OUSCI competitors will head to the Las Vegas Motor Speedway for the culmination of the series Nov. 6-7. Additionally, Tanner Foust will be performing exhibition drift laps in his V8-powered Volkswagen Passat drift taxi on Tuesday and Wednesday of the SEMA Show.
"We believe in the value of the SEMA Show and we're excited to see our industry colleagues for the first time in two years," said OPTIMA Batteries director of marketing Cameron Douglass. "We were happy to find a way to work with SEMA to bring the excitement of the OUSCI race to the show as this was a series developed in response to the number of impeccable builds that debut at the show every year. Seeing it all come full circle is what makes this event so special to us."
The SpeedKore 1968 Dodge Charger "Hellacious," the road-going version of the vehicle featured in "Fast 9," will make its public debut at a press conference hosted by Mike Rowe and featuring stunt driver Tanner Foust and SpeedKore's Tom Porter on Tuesday at 2:30 p.m. PST in OPTIMA's outdoor location. "Hellacious" features a custom carbon fiber widebody and a mid-mounted 6.2-liter Hellcat Hemi V8 mounted to a gated-manual Graziano transaxle from a Lamborghini Gallardo. Attendees will have the opportunity to see and hear the vehicle in action throughout the show.
In partnership with EVOLVE Motion Simulators, showgoers will also have the chance to virtually race on a full-motion driving simulator while attempting to beat the lap times set by professional drivers Tanner Foust and James Clay.
OPTIMA's outdoor presence is now located in the Bronze Lot of the Las Vegas Convention Center's outdoor area and its indoor booth is located in the convention center's Central Hall in Booth #22453.