News
OMP Racing Rebrands as Racing Force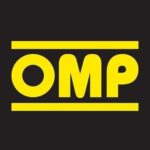 As of Sept. 1, OMP Racing has been renamed Racing Force S.p.A., the company announced.
"With the acquisition of the Bell Racing Helmets Group in 2019, we consolidated the sales of all the brands within the OMP Racing S.p.A. organization for EU and ROW excluding the Americas," said Paolo Delprato, OMP Racing chairman and CEO. "With two well-known brands, OMP and Bell Helmets, it was important to rename the company in a way that equally represents the rich history of both established brands, along with emerging brands Zeronoise and Racing Spirit.
"The process of identifying the new name was complex and not an easy task," continued Delprato. "In the end, the word 'racing' well represents who we are and what we do. On the other hand, the second half of the new name embodies the energy and passion of our people and serves the purpose of always reminding us why we do it, who we do it for, to never give up, and continue to innovate."
The Racing Force name will be used exclusively to identify companies and the group, and not for any commercial purpose. Product lines will continue to be offered under the brands OMP, Bell Helmets, Zeronoise and Racing Spirit.