News
OMP Racing Acquires Bell Racing Helmets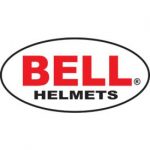 OMP Racing, producer of motorsport safety equipment, has announced its acquisition of Bell Racing Helmets.
The new group will keep both brands with their respective facilities: OMP's R&D and manufacturing headquarter of Ronco Scrivia, Genoa, Italy and OMP America's Headquarters in Miami, Florida, along with Bell Racing's assets: the R&D and manufacturing headquarter in Sakhir, Bahrain, together with the center in Ghislenghien, Belgium and the Bell Racing U.S. facilities in Champaign, Illinois, Speedway, Indiana and Mooresville, North Carolina.
Paolo Delprato will be the President and CEO of the Group while Stephane Cohen, the founder of Bell Racing, will be the CEO of Bell Racing.
"This is the most important acquisition in OMP's 46 years history, and it marks a revolution in the field of motorsports safety equipment. OMP and Bell are two iconic brands with a rich history of innovation," Delprato said. "Putting these two brands together creates the world's most important motorsports group with tremendous potential for the future. Motorsports continues to evolve and, with this acquisition, we are preparing to face the new challenges ahead, confident in the value we can create and deliver."