News
Oils and Additives Expert to Discuss Nano Technology at the 2019 AAPEX Show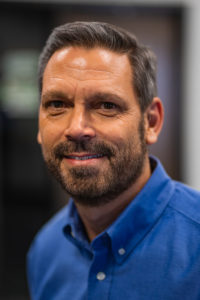 Chris Gabrelcik, founder of Lubrication Specialties Inc. (LSI), manufacturer of Hot Shot's Secret additives and oils, will present a TED style talk on nano technology and the future of lubrication on Wednesday, Nov. 6 from 12 p.m. – 12:20 p.m. at the 2019 AAPEX Show. Holding double certifications as a Certified Lubrication Specialist (CLS) and Oil Management Analyst (OMA), Gabrelcik will explain the revolutionary new developments in nano carbon technology and its use for engine lubrication.
Gabrelcik, says, "Nano technology has been around for some time but until recently, nano additives did not stay suspended and over time would settle out. This makes nano additives useful for greases and solid lubricants but not for engine oils or hydraulic oils. We have solved this problem with new nano technology that now keeps nano carbons suspended permanently.  With the right formula and processes, lubricants can offer significantly improved cooling, a reduction in friction and wear, and improved ring sealing that will double the lifespan of today's gas- and diesel-powered engines."
Nano particles have a spherical shape and are typically 3 to 10nm in diameter. Gabrelcik will share how nano carbons can stay suspended permanently to greatly improve lubrication. Currently, this new technology is being used for select performance oil additives and performance oils marketed under LSI's Hot Shot's Secret brand; one of the fastest growing performance additive brands in the automotive aftermarket chemical segment.
To hear Gabrelcik's Let's Tech talk, register for the 2019 AAPEX show and add this noon presentation to your AAPEX planner. The presentation will be located on the Let's Tech stage on Level 2 Upper Lobby in the Sands Expo on Wednesday from 12 p.m. until 12:20 p.m.