News
Off-Road Racer Justin Matney Recovering from Heart Surgery and 'Valley Fever'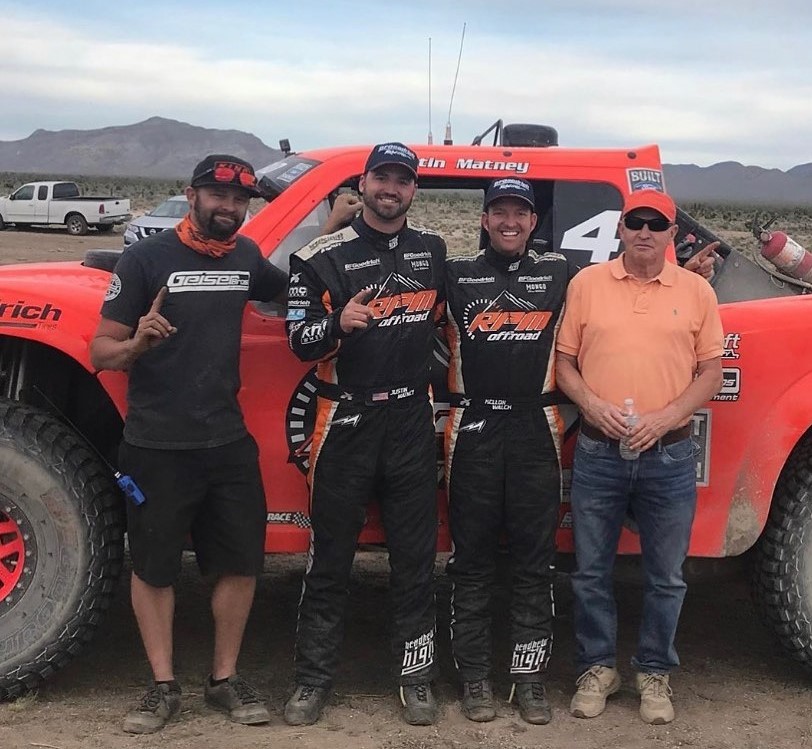 SCORE championship team RPM Racing of Bristol, Virginia, which has fielded at least five vehicles each race since it started racing in the SCORE World Desert Championship in 2006, has taken a sabbatical from racing in 2020 while team co-owner and principal driver Justin Matney recovers from heart surgery and Valley Fever, his team has reported.
Clyde Stacy, who co-owns RPM Racing with Matney, has reported that the operation was successful and Matney is now resting and rehabbing at home since last Thursday while he recovers from surgery conducted on Feb. 5 at the Cleveland Clinic Medical Center in Cleveland, Ohio.
Matney, 34, had scheduled mitral heart valve surgery and also had a mass removed from his lung that turned out to be the result of Valley Fever, caused by breathing the dust during extensive racing in the Southwestern United States and Baja California, Mexico.
Doctors anticipate a full-recovery period of approximately six months for Matney.
"We anticipate a return to a full schedule of SCORE desert racing in 2021 and look forward to racing for championships in several different classes next year," Matney said. "The thoughts and prayers of the desert racing community are greatly appreciated. RPM is targeting a return to the SCORE World Desert Championship for this year's wild and wonderful SCORE Baja 1000 peninsula run."
Matney has won six SCORE class season point championships highlighted by a SCORE-record three titles in 2011 when he won titles in Class 8, Class 11 and Stock Mini. His season class titles were won in 2009, 2011(3), 2012 and 2014. His most recent class season point championship was in 2014 when he won two races en route to capturing the unlimited Class 1 season title.
In the 2011 season Matney also finished third in points in the Stock Full class while winning his classes a combined seven times that year.
For the past several seasons Matney has driven the No. 4 Geiser-built Chevy Silverado in the featured SCORE Trophy Truck division. His best season finish to date in SCORE Trophy Truck was 2017 when he finished second in class to RPM teammate Carlos 'Apdaly' Lopez.