News
Off-Road Motorsports Hall of Fame Announces Class of 2022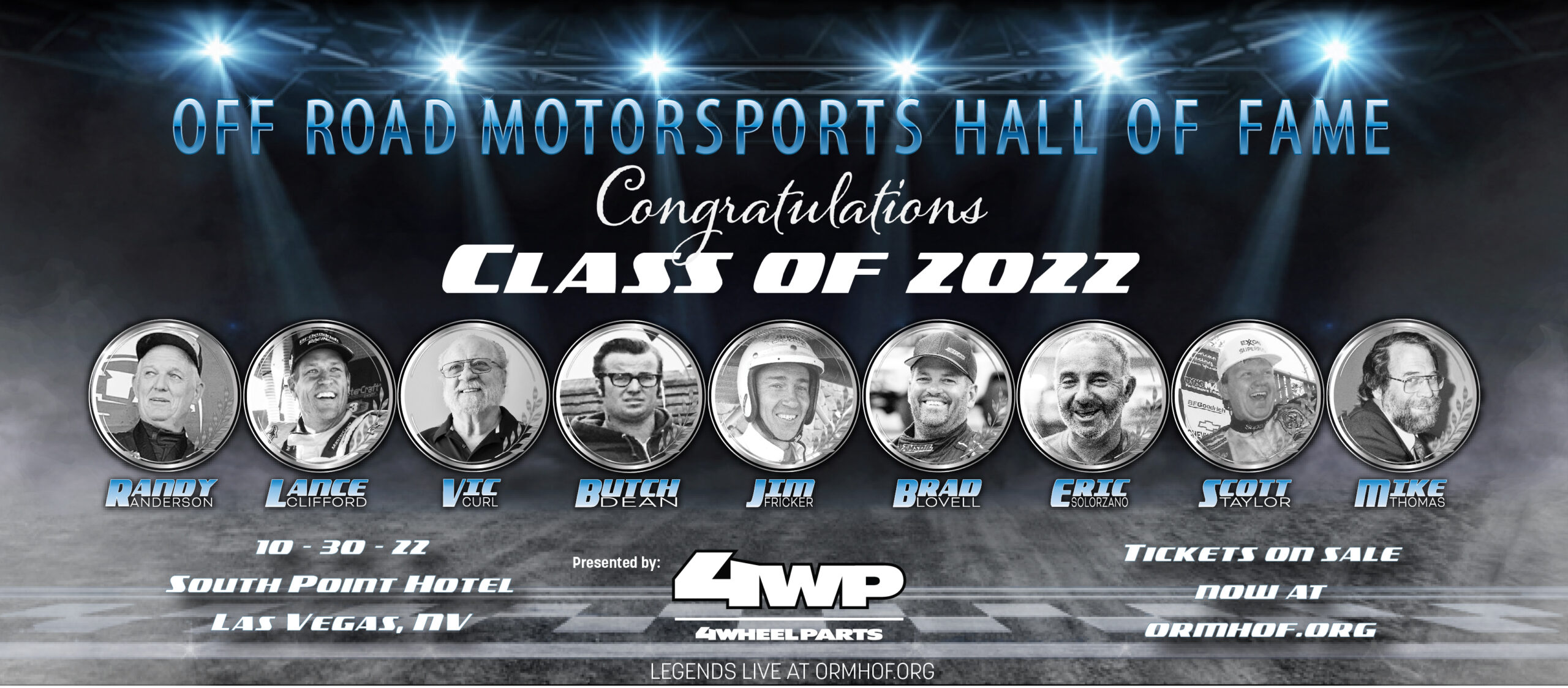 The Off-Road Motorsports Hall of Fame (ORMHOF) has revealed its Class of 2022.
The Class of 2022, which includes Randy Anderson, Lance Clifford, Vic Curl, Butch Dean, Jim Fricker, Brad Lovell, Eric Solorzano, Scott Taylor and Mike Thomas, will be officially inducted at the Off-Road Motorsports Hall of Fame Induction and Awards Gala on October 30 at the South Point Hotel Casino and Spa in Las Vegas, Nevada, the organization said.
A committee of off-road industry professionals selected this year's class was selected from 46 nomination packets for individuals to be considered for the Class of 2022, the Hall of Fame said.
"We look forward to welcoming the Class of 2022 to the Hall of Fame," said ORMHOF chairman and inductee Mark McMillin. "The ORMHOF Gala is off-road's biggest night of the year, attended by the who's who in off-road — It's going to be quite a party."
Click here to read the full biographies of each inductee.