News
Obermeier Named RideTech Project Manager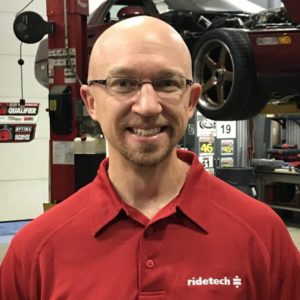 RideTech has appointed Kyle Obermeier as engineering project manager, a newly created role.
Obermeier' career experience stems from time spent with the U.S. Marine Corps and in manufacturing.
He served five years in the military as a jet engine mechanic and then earned his industrial supervision degree from the University of Southern Indiana, spending the next 12 years working in product pevelopment and project management for corporate furniture manufacturers.
RideTech is investing heavily in its research and development footprint, constructing a larger engineering department, and purchasing new equipment.
"With a long list of new product designs in queue, Kyle's project management experience is a welcome addition to RideTech's exceptional engineering team," said Bret Voelkel, RideTech president and CEO. "RideTech customers are already reaping the benefits of our accelerated R&D program. We're equally thrilled that Kyle brings military experience to the department. We thank him for his service to our great country."