News
NPW's Vendor Dinner Returns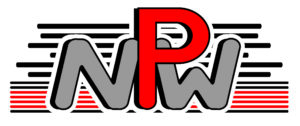 National Performance Warehouse's (NPW) annual million-dollar vendor recognition event is returning for 2022, the company announced.
NPW is adding 12 new suppliers to its roster of manufacturers, NPW representatives said. The total now is over 40, up from an inaugural nine charter members in 2012.
The event is held to recognize NPW vendors in the million-dollar-plus sales category for their efforts to grow NPW revenue. Companies who achieve membership in the club are presented awards and their names placed on the company's Honor Cup.
The event will be held at the EAST hotel in Miami, Florida, the company said, and has selected Alliance President and CEO John Washbish to serve as the dinner's keynote speaker.
"Our FAST Expo on Jan. 30 is the kickoff for our selling season. We appreciate what all our suppliers do for us and we wanted to do something special for them, so we created the Million Dollar Club to recognize those at the forefront in growing our sales," said Larry Pacey, CEO and president of the NPW Companies, "and hope that we encourage others to make it to the Club level as membership benefits the supplier, our customers and of course NPW. And this year we have [seven] members who have exceeded the $5-million mark with us."