News
NPW Joins Engine Parts Group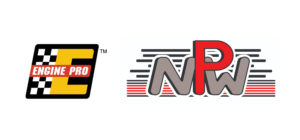 Engine Parts Group, also known as Engine Pro, has added NPW Companies as its newest member, the group announced. NPW is a Florida-based automotive parts distributor with 30 warehouse locations and more than 50 store locations across the United States.
NPW recently purchased Engine and Performance Warehouse Inc., (EPWI), which had been a founding member of the Engine Parts Group.
Engine Parts Group President Jesse Jones said, "We are thrilled to welcome NPW to the group. The move strengthens all of us and puts Engine Pro in an even better position to serve professional engine builders with the parts they need."
Engine Pro is an engine parts distribution network in the U.S. with 98 distribution centers. Engine Pro also maintains warehouses serving Europe and Australia. The company carries more than 100 brands including its own Engine Pro and Nitro Black products.
NPW markets traditional, performance and truck accessories in North America with locations across the United States and Canada. The company distributes more than 700 brands and has more than 1 million part numbers in stock.