News
Nostalgia Dragsters to Appear at NHRA New England Nationals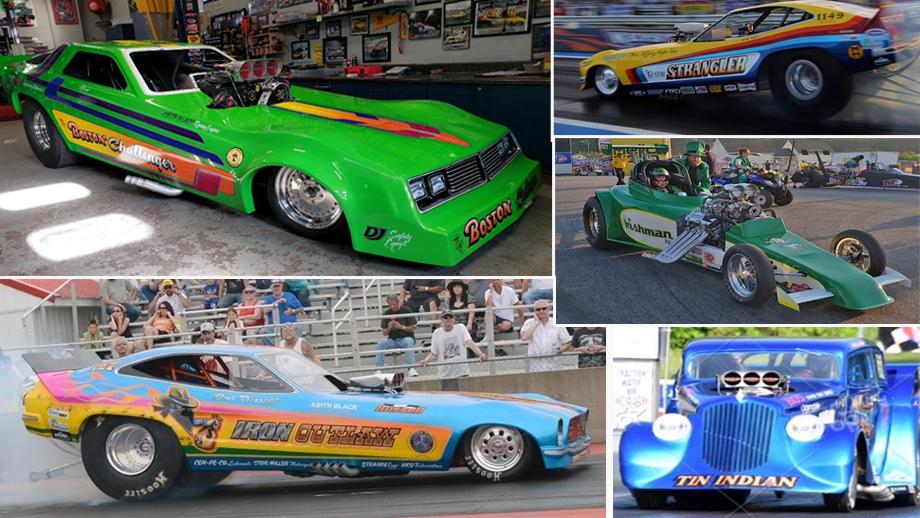 The Zona Motorsports fleet of nostalgia cars, which includes funny cars, dragsters and altered, will appear at the NHRA New England Nationals, the NHRA announced.
A trio of the nostalgia Funny Cars will make runs down the New England Dragway course, including the Boston Strangler '77 Mustang II Tribute car owned by Paul Zona and Maura McGonigle and driven by Zona; the Boston Challenger '70 Dodge Challenger owned by Zona and Maura McGonigle and Blair and Laura Smith and driven by Blair Smith; and the Iron Outlaw '77 Mustang II owned by Bob and Jami Russell and driven by Bob Russell.
Additionally, Bob Sweatland will make runs in his blown alcohol Tin Indian '33 Willys as will John Everett in his Super Cat front-engined dragster.
Among the many Funny Cars on display that will also take part in Cacklefests are the Country Girl '70 Plymouth Duster owned by John and Rodlyn Knox; Ed Parker's Cape Codder '80 Plymouth Arrow; and Bill Dee's Nor'Easter '84 Corvette and '78 Mustang. The Racketeer Top Fuel dragster of Ed Bauber, John Cochran, and the late Frank Colinari; the Lil Irishman IV '34 Bantam of Jim Blake; and the vintage blown T-bucket roadster of Ed Pearsons will be on display and fired up.