News
NMCA Introduces Drag and Drive Shootout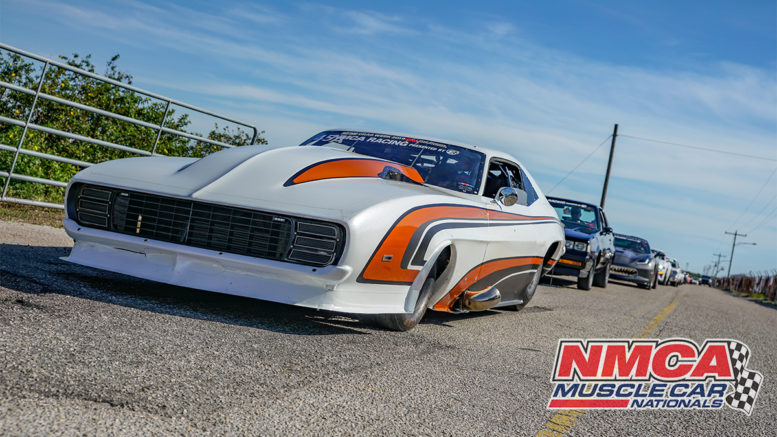 The NMCA Muscle Car Nationals is introducing the Drag & Drive Shootout to bring select long haul street car participants to three events in 2022, the organization announced. In addition, Gear Vendors has signed on as the sponsor of invitational, which will feature cars driven by Tom Bailey, social media influencer Alex Taylor and 2-time Drag Week champion Dave Schroeder.
The 2022 Gear Vendors Drag & Drive Shootout presented by Sick the Magazine will appear at the NMCA Muscle Car Mayhem at Bradenton Motorsports Park (March 17-20, 2022), NMCA All-American Nationals at Summit Motorsports Park (Aug. 25-28, 2022) and the NMCA World Finals Presented by Chevrolet Performance at Lucas Oil Raceway (September 22-25, 2022).
In addition to the 8-car shootout, Sick the Magazine has been named Presenting Sponsor of the NMCA All-American Nationals, held at the prestigious and world-renowned Summit Motorsports Park (Norwlk, Ohio).
"As the Fastest Street Car Shootout movement turns 30 years old in 2022, we are looking forward to hosting Tom Bailey, Sick the Magazine and his 8-car shootouts during three events. The cars are amazing machines and we've had fun with Tom a few years ago during the Muscle Car Mayhem when he ran Xtreme Pro Mod and also led our TorqStorm True Street 30-mile cruise," said Rollie Miller, general manager and national event director of the NMCA Muscle Car Nationals.