News
Nitro Rallycross Goes Global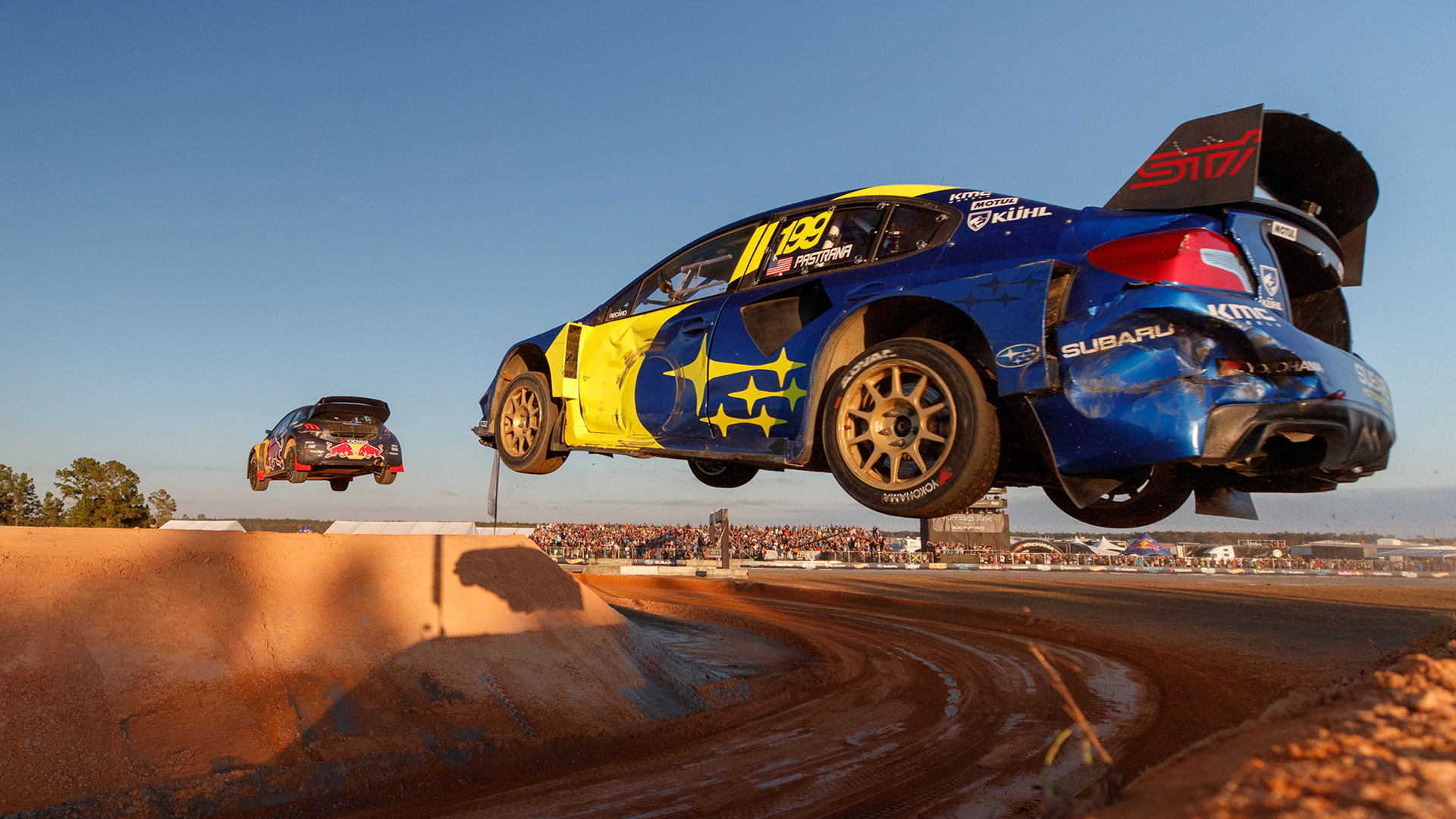 Nitro Rallycross is expanding its reach with a global series beginning later this year, the organization announced.
The expanded Nitro RX series kicks off June 18-19 at England's Lydden Hill Race Circuit for the first of ten races staged in six countries, including Sweden, Finland, Canada and Saudi Arabia. Nitro RX will then culminate in March 2023 with a championship event held in the U.S.
In 2022-23, Nitro RX is taking its groundbreaking tracks, with huge jumps and steep banked turns, to a host of new settings worldwide, the series said, and will grow beyond its roots in outdoor dirt tracks, with drivers also set to battle on tarmac, inside stadiums, through street circuits and over snow and ice for a diverse range of race environments.
"I'm so excited to see Nitro Rallycross expand into a full worldwide series. This is the action-packed, no limits racing that teams, drivers and fans have been looking for, and going global has been our goal from the beginning," said Travis Pastrana, Nitro RX creator and 2021 series champion. "We also have the fantastic opportunity to get things started at historic Lydden Hill, an iconic track that is the birthplace of rallycross and home to some of its biggest moments. We are going back to the beginning and making the changes we think are needed to take the sport to the next level."
The 2022-23 Nitro RX season will also feature an expanded racing lineup led by the competition debut of the FC1-X, the series said. Created by First Corner, LLC, in collaboration with QEV Technologies and Nitro RX, the FC1-X delivers the electric equivalent of 1,070 peak horsepower (800 kW) and accelerates from 0-60 in just 1.4 seconds, launching faster off the line than an F1 car. The FC1-X will compete in Nitro RX's new top all-electric Group E division.
The FC1-X will also serve as the A SHOC Energy #GoNitro star car, which returns for 2022-23. Last year, two NASCAR Cup Series champions – Kyle Busch and A SHOC Energy athlete Chase Elliott – put in strong performances in the #GoNitro driver's seat.
In addition to the competition debuts of the FC1-X and Group E, Nitro RX 2022-23 will feature an expanded offering of racing. The Supercar class will return, as well as the developmental NRX Next division, providing a pathway for the next generation of drivers. Each series stop will also include additional special disciplines, the series said.