News
Nissan Debuts Hardbody-Inspired Rebelle Rally Racer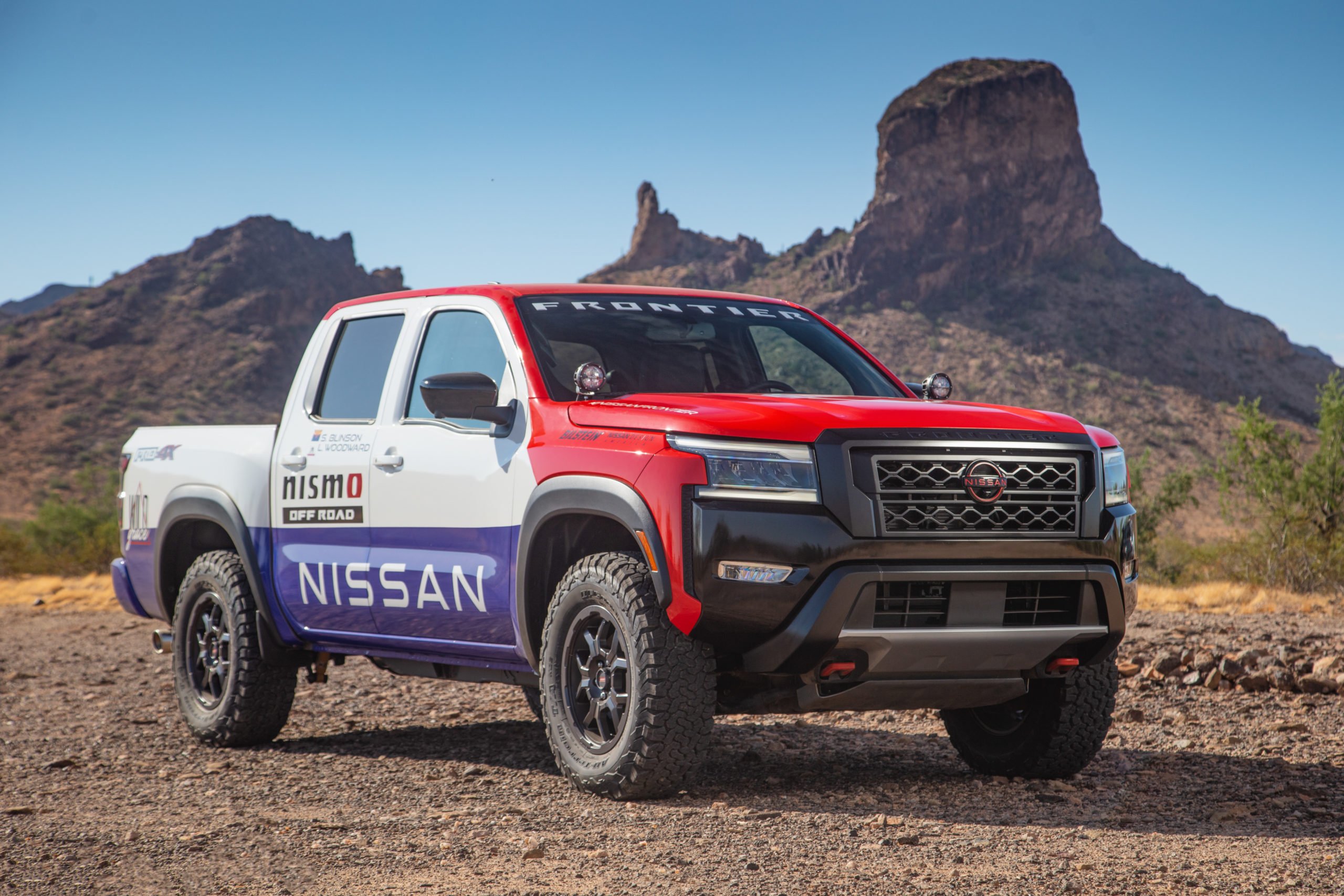 Inspired by the Nissan Hardbody champion off-road racers of the 1980s, the automaker has revealed a 2022 Frontier prepared for the upcoming Rebelle Rally.
In addition to the iconic red, white and blue wrap – updated by Nissan Design America in San Diego – the one-off 2022 Frontier PRO-4X features a range of new NISMO Off Road parts, including NISMO Off Road 4-inch Lights, NISMO Off Road Performance Exhaust, NISMO Off Road Suspension Kit and NISMO Off Road AXIS Wheels – which appeared recently at the 2021 Overland Expo West.
The all-women's 2021 Rebelle Rally features eight days of competition across more than 1,500 miles of Nevada, Arizona and California desert. It begins Oct. 7 at the Hoover Dam in Nevada and culminates Oct. 16 in California's Imperial Sand Dunes.
"Nissan has been a staple of off-road endurance racing since the 1960s, and the Hardbody racers of the '80s remain some of the most successful and recognizable trucks ever," said Michael Soutter, vice president, Nissan Aftersales, Americas. "We'll be rooting for Team Wild Grace at the 2021 Rebelle Rally, proving what the all-new Frontier and new NISMO Off Road parts can do over some of America's harshest landscapes. This truck has winning in its DNA."
Nissan is the only automaker to compete every year since the event began in 2016, the company said, and its Team Wild Grace co-captains Sedona Blinson and Lyn Woodward have high expectations following last year's fourth-place finish.
"The 2021 field is the largest in Rebelle history with some very formidable teams," said Woodward. "We are one of them – and we are in to win."
And while the NISMO Off Road parts will play a key role in Team Wild Grace's ability to conquer the demanding terrain of the Rebelle Rally, the company said, the retro wrap may just steal the show.
"Having grown up in the '80s and knowing what the Hardbody means to Nissan's heritage, seeing our truck rendering for the first time was a legitimate 'lump in my throat' moment," said Woodward.