News
Nic Ashby of Rockstar Performance Garage Named SuperJeep Builder of the Year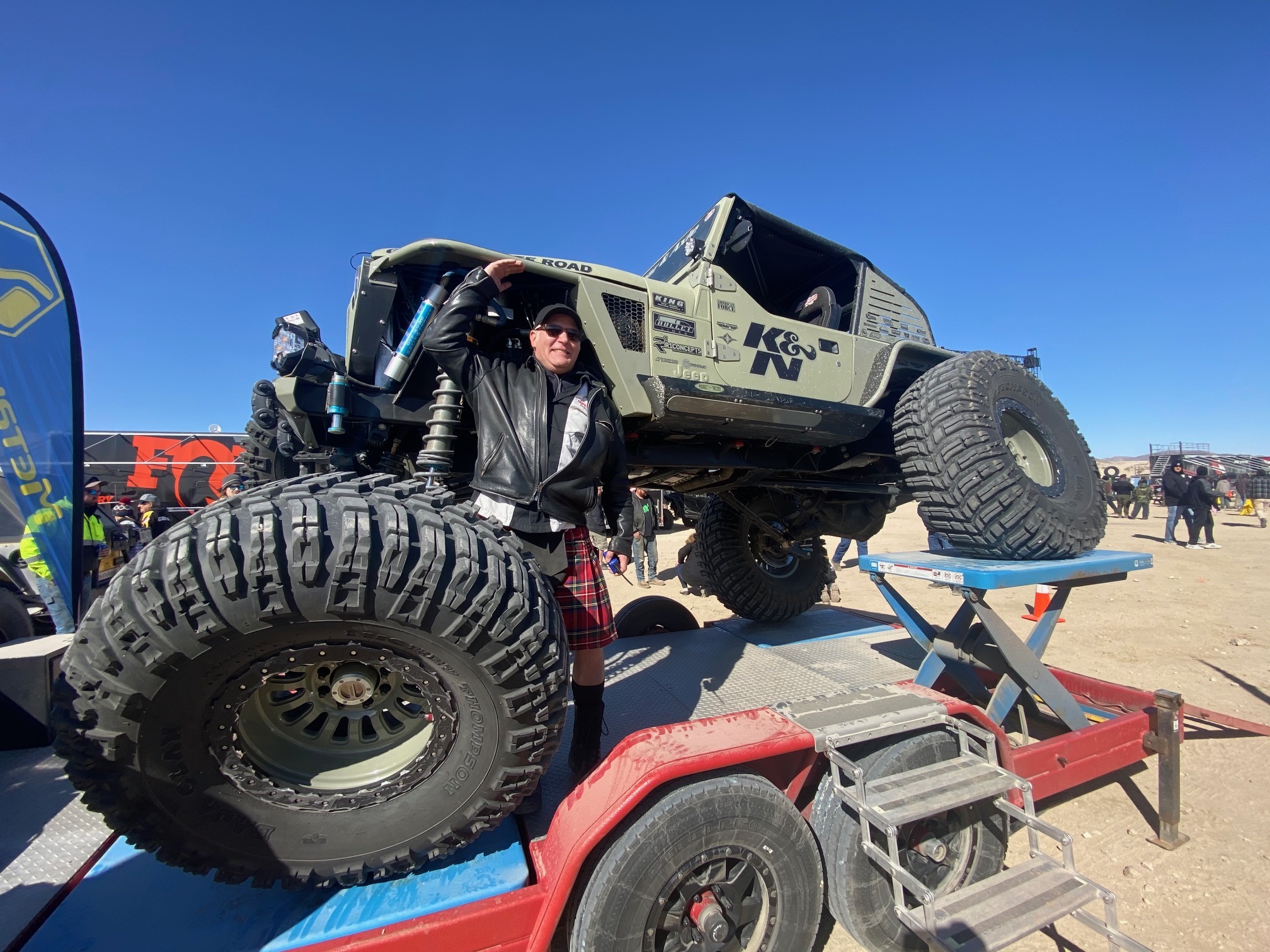 Nic Ashby, owner of Rockstar Performance Garage (RPG), has been named Builder of the Year by MotorTrend's American SuperJeep Challenge after redesigning a 1983 CJ7 Jeep dubbed GRDLOC.
As part of the inaugural competition, American SuperJeep Challenge invited the top custom modified Jeep builders in the country to compete for the title of SuperJeep Champion Builder of The Year. Entries were required to pass pre-set modification requirements to qualify and were judged by an elite panel of diversified industry leaders, including Courtney Hansen, Terry Madden and Greg Henderson.
"We scoured the country looking for some of the most exciting and unique rigs and builders in America. Our goal is to highlight the incredible skill that exists among today's builders who have mastered working with a uniquely American platform – The Jeep Wrangler," said Tony May, executive producer American SuperJeep Challenge. "We could not be happier with the competitors for our first series, and while all of the participants deserve recognition for their many contributions to the off-road community, GRDLOC's marriage of form, function and creativity ultimately earned Nic Ashby and Rockstar Performance Garage the top spot."
The winning builders and their one-of-a-kind builds were ultimately measured by the highest standards, based on custom modifications, fabrications and its craftsmanship as well as creativity, presentation, overall functionality – and put to the test during a series of challenges at the 2020 King of the Hammers in Johnson Valley.
GRDLOC, a 1983 CJ7 Jeep, was redesigned and built to be dream rig on and off the road. The build has a 4.4 supercharged Cadillac Northstar forged V8, Trophy Truck sized 3.0 King Shock Coilovers, Bullet Liner coated olive drab paint job, Scosche 12v and Power Sport/Lifestyle Mounts Race Frame, PRP Racing Seats, Mickey Thompson 46" tires, Genright Offroad Aluminum Armor, Billet KN Filters intake, forged wheels, 8 piston brakes from R1 Concepts, 9 speaker Kicker audio sound system, Rugged Radios Bluetooth internal comms, 7 independent coolers from Mishimoto and a 87 Dodge KingPin Front axle/2001 11.5" AAM rear axle from Yukon Gear and Axle.
"GRDLOC is my personal build and a passion project that has involved nearly every member of the team at RPG. I'm proud the share this recognition with my team and honored that we had the opportunity to compare our work head-to-head with the work of colleagues and fellow shop owners who we all hold in such high regard," said Nic Ashby, proprietor of LDRSHIPdesigns and Rockstar Performance Garage. "I'm thankful to American SuperJeep and MotorTrend for creating this platform and I look forward to following along as the series grows and more builders have the opportunity to showcase their passion."
Each year, Super Jeep Officials will tour pre-determined Jeep & Off-Road Events from coast-to-coast holding SuperJeep Qualifiers. Winners will be invited to attend & compete in The SuperJeep Invitational Championship held every January. Only one builder will be named America's SuperJeep Builder of The Year. The year's previous winner (GRDLOC) will have to dethrone as Champion by a better more capable build.