News
NHRA to Add EV Class for 2022 Summit Racing Series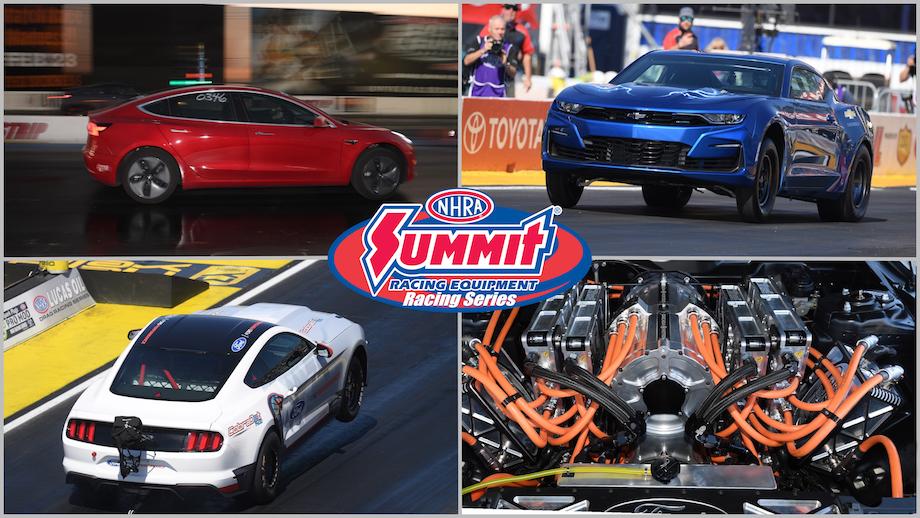 The National Hot Rod Association (NHRA) has announced the creation of an all-new electric vehicle (EV) racing class that will join the NHRA Summit Racing Series in 2022. Electric cars will compete within the Summit Racing Series in all seven NHRA Divisions.
"We are thrilled for this new opportunity for our NHRA competitors," said NHRA President Glen Cromwell. "NHRA Drag Racing is about performance and innovation, and we look forward to seeing how these vehicles will perform in 2022."
Creating an EV class within the NHRA Summit Series accelerates the NHRA's commitment to its racers and partners looking to develop new technology, the sanctioning body said. With the rise in performance of electric street vehicles also comes the need for the NHRA to provide a safe place to race and a platform for competitors to evolve and demonstrate their capabilities.
"Summit Racing Equipment supports all forms of motorsports, and we are excited to help bring EV technology to the track through our longstanding partnership with the NHRA," said Jim Greenleaf, Summit Racing Equipment motorsports and events manager. "This is a great opportunity to expand on one of the most successful grassroots Sportsman drag racing programs in the country."
"The NHRA is excited to provide the OEM's a platform to showcase their EV technology, production, and racing efforts," said NHRA Vice President of Competition Ned Walisser. "Adding an EV category to Summit Racing Series expands our involvement in EV racing and better solidifies our effort to provide a platform of Speed for All."
Rules for the all-new Summit Series EV class are in discussion and will be released as soon as possible to give builders and racers ample time to prepare for next season, series officials said.