News
NHRA Summit Racing Series Adds EV Class for 2022 Season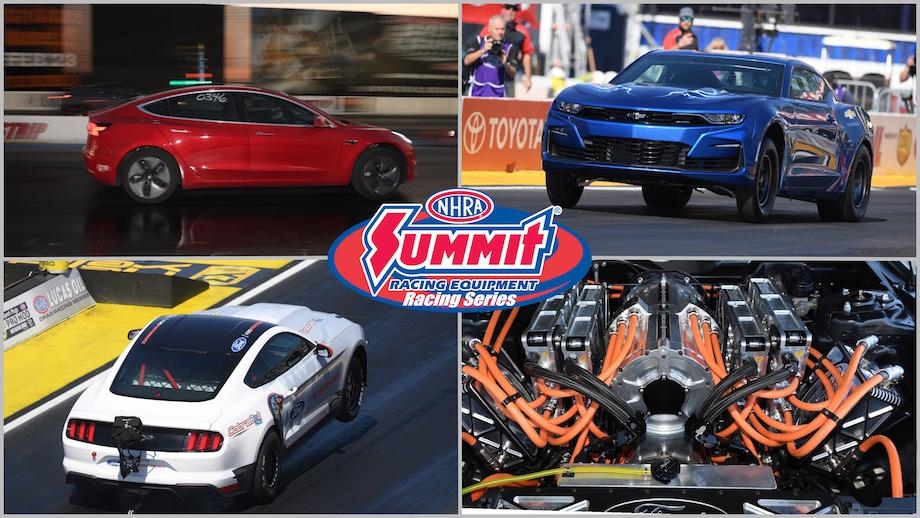 The NHRA Summit Racing Series is adding a new electric vehicle (EV) class for the 2022 season, the sanctioning body announced.
The EV category in the NHRA Summit Racing Series will be open to foreign and domestic OEM production electric vehicle automobiles and trucks, the NHRA said. All vehicles must be street driven and must be able to pass all state highway safety requirements and retain all OEM safety features.
Division winners in the EV class will race for a national championship for the first time and will be in the hunt for the more than $140,000 that will be paid out to the 40 competitors attending the NHRA Summit Racing Series National Championship, plus contingency.
Adding an EV class to the NHRA Summit Series gives racers and NHRA partners a platform to develop new technology and race in a safe and competitive environment, the series said. In the NHRA Summit Series, each division champion will receive a Wally, jacket and purse, along with $3,000 bonus money to attend the national championship in Las Vegas. There, competitors will compete for the top Summit prize fund, national championship Wally, jacket and contingency awards.
"The NHRA Summit Series is the grassroots foundation of NHRA's Sportsman programs, and we are thrilled to give EV racers a chance to compete in their own class in the series, from the member track level to joining us in Las Vegas for the inaugural EV national championship," NHRA Sportsman Racing Manager Sara Walker said.
"As the automotive industry continues to develop new technology, we're fortunate in drag racing to have the ability to add this new category while also continuing to focus on the traditional classes that have been supported by NHRA racers for decades. We're excited to see this new class grow within the NHRA Summit Series, and we're looking forward to crowning a national champion this fall in Las Vegas."