News
NHRA Lucas Oil Drag Racing Series Reveals 2021 Schedule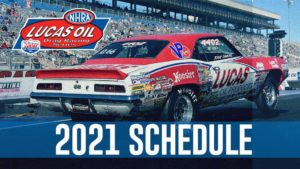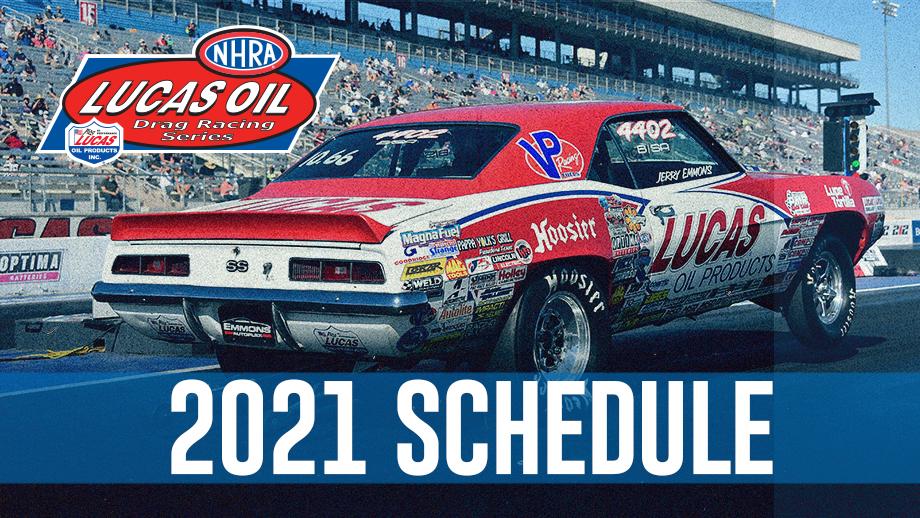 The NHRA Lucas Oil Drag Racing Series, where NHRA's top Sportsman competitors battle one another for national, regional and divisional championships, will celebrate its 20th year during the 2021 race season as it competes at premier racing facilities across the country.
The 2021 season kicks off at Orlando Speed World Dragway in Orlando on Feb. 4-6 and concludes at The Strip at Las Vegas Motor Speedway on Nov. 4-7. During the year, the series will also feature a number of doubleheader events, including races at National Trail Raceway in Columbus, Ohio; Texas Motorplex in Dallas; Heartland Motorsports Park in Topeka; Yellowstone Dragstrip in Acton, Mont.; Sonoma Raceway in Northern California and Mission Raceway, Mission, BC.
As part of the 70th anniversary of NHRA Drag Racing, the NHRA also plans to stream NHRA Lucas Oil Drag Racing Series events on NHRA.TV. These events will be available complimentary with a NHRA membership, and each member will also be able to stream multiple devices simultaneously. In all, NHRA.TV plans to stream more than 20 NHRA Sportsman events during the 2021 campaign.
The upcoming 2021 NHRA Lucas Oil Drag Racing Series schedule includes 44 total events with at least six races in each of the seven divisions. Additionally, there will be 25 regional events featuring the 260-mph Top Alcohol Dragster and Top Alcohol Funny Car classes next season.
"We are thrilled to see the great competition in the NHRA Lucas Oil Drag Racing Series continue for 20th year in 2021 and we know it will be another action-packed season featuring so many great drivers competing across the country," said NHRA President Glen Cromwell. "The support the Lucas family has shown to the NHRA and its Sportsman racers has been incredible and it's exciting to see that partnership continue."
"Sportsman competitors are a huge part of the success of NHRA Drag Racing and we are pleased to extend our support of the series for a 20th season," said Morgan Lucas, president of Lucas Oil. "We are very much looking forward to what will be another terrific season."
Click here to see the full schedule.