News
NHRA Announces Rule Changes for Pro Mod Class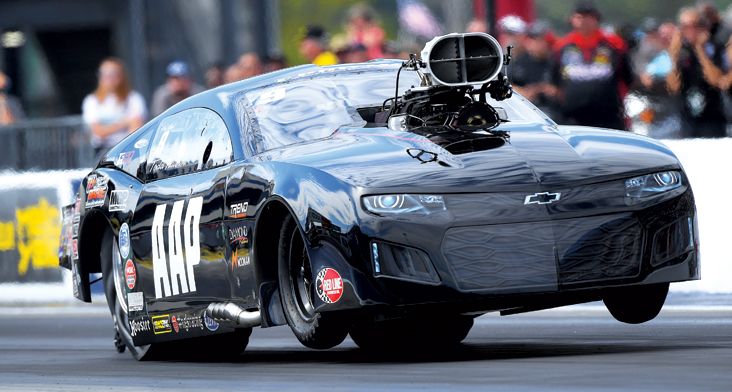 The NHRA E3 Spark Plugs Pro Mod Drag Racing Series will feature numerous rule changes during its 20th season as a part of NHRA competition, the sanctioning body has announced, including a new engine combination.
The ProCharger centrifugal supercharger and large displacement (960-cubic-inch) nitrous engines are now legal. There are now five distinctly different engine combinations for racers to choose from including the current turbocharger, supercharger and small (909-cid) nitrous engines.
The NHRA has also eliminated grade points, event quotas and pre-entry regulations, which means that any licensed Pro Mod driver who wishes to enter a race may do so right up to the entry deadline (typically Monday before the start of the event).
Additional changes include:
Fresh air breathing system now mandatory
Transmission case and lines must be fully enclosed in a tunnel constructed of aluminum, steel, or carbon fiber
Any front-end body part made with carbon fiber must be covered with SFI 54.1 flame retardant coating.
A 60psi normally open-air switch must be installed to prevent the car from starting if system air pressure is below 60psi.
Window net must release with a quick lock and or spring-loaded mechanism.