News
Nexen Tire USA Rolls Out New Website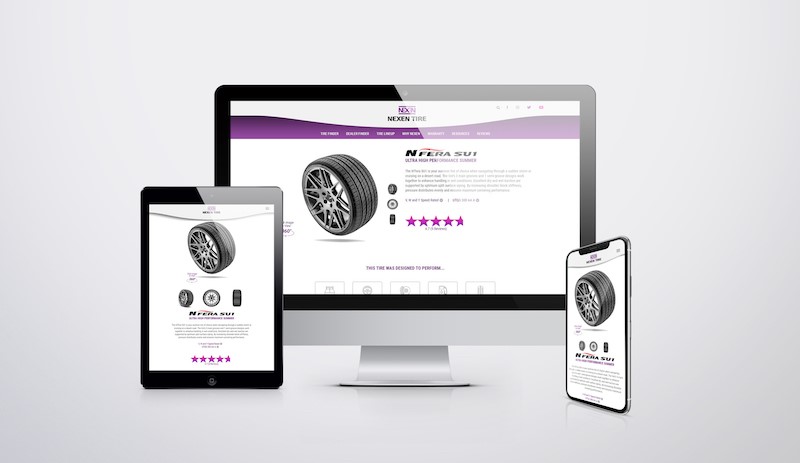 High-performance, passenger, SUV and light truck tire company Nexen Tire America has rolled out an all-new website.
The updated shopping and lifestyle experience includes a completely redesigned dealer locator and interactive product information to make finding tires easy and engaging, according to the company.
"For many out there, shopping for tires can be confusing, so we're making the process of finding the right world-class tire as easy and engaging as possible," said Kyle Roberts, senior director of marketing at Nexen Tire USA. "Each shopper has unique needs and preferences. The new Nexen Tire USA site allows everyone to explore each world-class, reliable tire in an interactive way, while discovering what makes the global Nexen brand stand out with performance and reliability at the forefront."
Key features of the new site include:
Enhanced Nexen Tire dealer locator to automatically locate and display dealers near a user's current location
Improved tire finder allows shoppers to filter tires based on features that are important to them, or by the year, make and model of the vehicle
More product information including 360-degree images, videos, features, benefits and real-life customer reviews
Ability to save vehicle and location information for future use and easy navigation to favorite products and dealers
Also, for off-roaders, the enhanced website will provide detailed information about Nexen's all-new mud terrain tire: the Roadian MTX.
"Designed for the hardcore off-road community, the Roadian MTX takes you from the trails to the dunes to rocks and back to the street with ease-with minimal noise. Two distinct sidewalls, Beast and Machine, allow off-roaders to customize the look of their vehicle," the company stated.