News
Nexen Tire Named Official Partner of the New York Rangers
Company will receive significant brand promotion during games at MSG…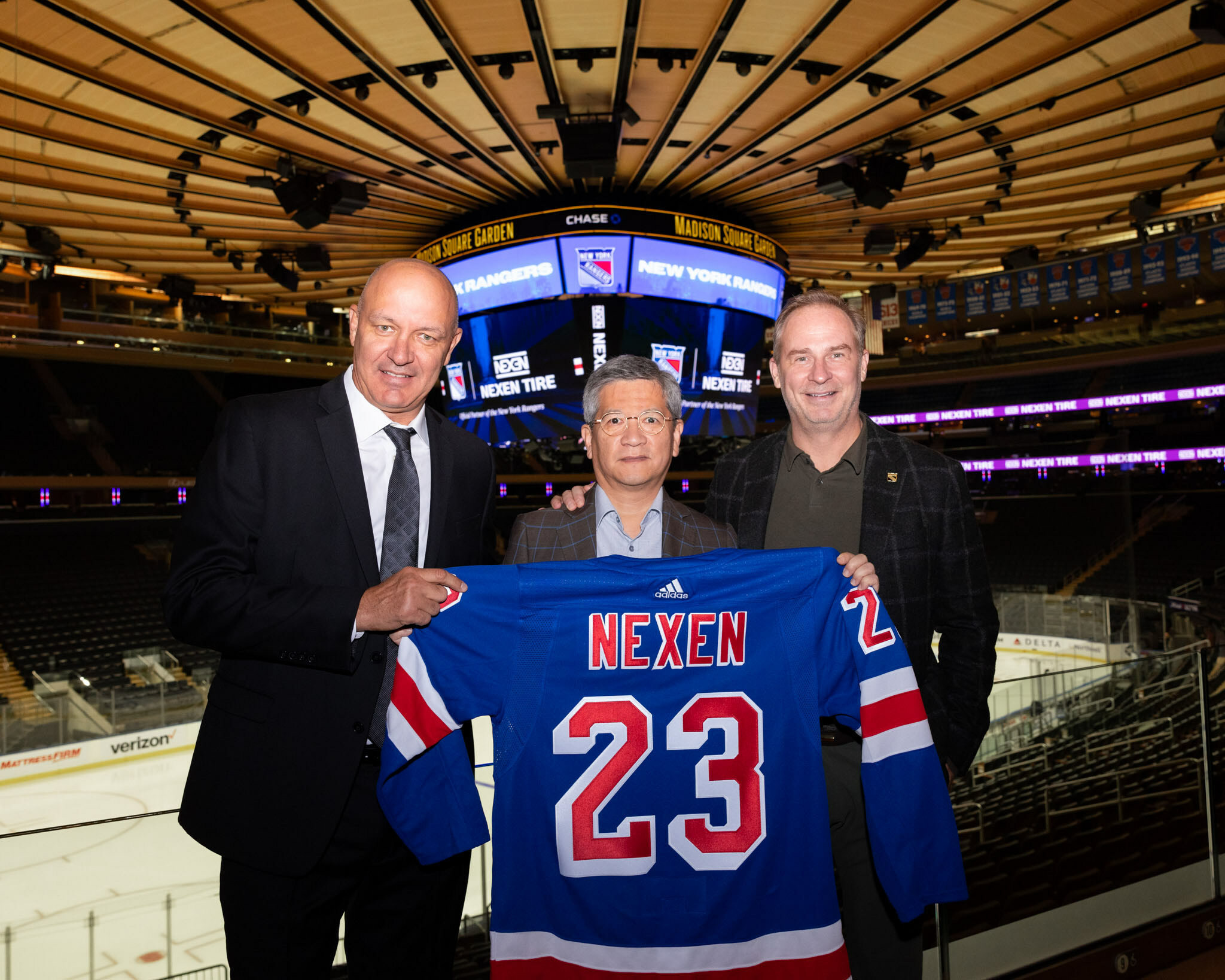 Madison Square Garden Sports Corp. has announced a marketing partnership, naming Nexen Tire an official partner of the New York Rangers hockey team.
Through the partnership, Nexen Tire will receive significant brand promotion during Rangers games at Madison Square Garden, including digital dasherboard signage, virtual blue line signage and ribbon LED signage, MSG Sports stated.
Nexen Tire will also receive exposure on the digital boards outside of Madison Square Garden, which are on display to the millions of people who pass by The Garden every day.
"We are delighted to be partnering with Nexen Tire," said David Hopkinson, president and COO, MSG Sports, who oversees global marketing and brand partnerships across the MSG family of companies. "A globally present and accessible brand, Nexen Tire makes for an incredible addition to Madison Square Garden Sports' portfolio of marketing partners."
In addition, Nexen Tire will be the presenting partner on select Rangers social media posts, including Road Game Player Arrivals, in which the brand's logo will appear in photos posted to the Rangers digital accounts.
"We are thrilled to announce the partnership between Nexen Tire and the New York Rangers," said Brian Yoonseok Han, CEO of Nexen Tire America Inc. "It is an incredibly exciting opportunity to join forces with an iconic team like the New York Rangers. We look forward to engaging with the community and the team's passionate fan base."