News
Nexen Tire to Give Away Jeep to Combat-Wounded Veteran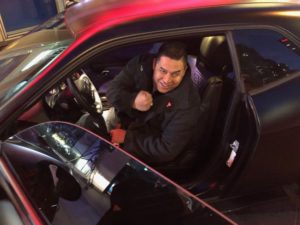 Nexen Tire America Inc. has partnered with The Purple Heart Foundation for a second time to honor a combat-wounded veteran and Purple Heart recipient by giving away a custom 2020 Jeep Gladiator Sport S.
The Nexen Hero Campaign is designed to honor a well-deserving veteran who was wounded in combat and awarded the Purple Heart Medal by giving away a new Jeep Gladiator equipped with 35-inch Nexen Roadian MTX Extreme Off-Road Mud Terrain tires and several Mopar aftermarket parts.
The campaign started May 15. The winning recipient, to be selected by the Purple Heart Foundation, will be announced on National Purple Heart Day on Aug. 7. The nomination period runs May 15 to July 24.
Nexen Tire sponsored a similar campaign last year, providing a Purple Heart recipient with a custom 2018 Dodge Challenger R/T 392 Scat Pack equipped with Nexen Roadian HP Street Sport All-Season radial tires.
Purple Heart recipient and retired Marine Cpl. Steven Diaz was selected to receive the custom Nexen Tire Purple Heart Dodge Challenger. He was selected by representatives from The Purple Heart Foundation from thousands of nominations across the country. Diaz was severely wounded by an improvised explosive device (IED) while conducting combat operations in Iraq in 2005. The incident left him with the permanent effects of Traumatic Brain Injury (TBI), Post Traumatic Stress (PTS) and a seizure disorder. Since medically retiring from the military, Diaz has dedicated himself to helping other veterans suffering from similar injuries by co-founding Hidden Wounds, an organization that helps "heroes battle the invisible war at home" where he currently serves as its chief operating officer and program manager.
The Jeep Gladiator, which is being customized by car builder Kenny Pfitzer of Zero to 60 Designs in Corona, California, will feature several Mopar aftermarket parts and other customizations, in addition to one-of-a-kind Nexen Tire and Purple Heart graphics. Pfitzer and his team at Zero to 60 Designs were the customizers behind the 2018 Dodge Challenger R/T 392 Scat Pack in 2018.
"Our heroes' dedication to providing safety and security to the nation naturally aligns with Nexen Tire's commitment to creating the safest and most reliable tires on the road, so was very important for us to continue this program and work to bring even more awareness to the sacrifice of these combat-wounded American heroes," said John Hagan, executive vice president of sales for Nexen Tire America Inc.