News
New VP of Sales & Marketing Joins PDM Automotive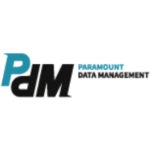 Paramount Data Management (PDM Automotive) has announced the addition of Laurel Dasher as the new vice president, sales & marketing.
Dasher will lead the company's sales and marketing efforts for the company's latest technology in automotive aftermarket data exchange between manufacturers and receivers.
Dasher is a 20-plus year veteran of the automotive aftermarket and has served various sales and marketing roles with MagnaFlow, Superchips/Edge Products, MSD Ignition and B&M Automotive. She also volunteers with SEMA, including serving two terms on the SEMA Board of Directors, Chair of the Young Executive Network and received the 2009 SEMA Businesswomen's Network Person of the Year and the 2005 Young Executive Network Person of the Year awards.
"We could not be more excited to have Laurel join the PDM Automotive team and help to transcend the importance and awareness of solid data management technology in the automotive industry," said Johannes Crepon, founder of PDM.