News
New Vehicle Safety Device Wins Innovation Award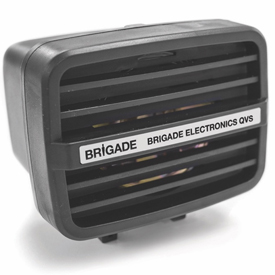 Brigade Electronics has won a CLEPA Innovation Award in the SME Safety Category for its Quiet Vehicle Sounder (QVS).
The QVS, which has been in development for over two years, is designed to warn pedestrians, cyclists and other vulnerable road users-such as those who are visually impaired-of approaching silent electric and hybrid vehicles.
Electric-powered vehicles are only audible at high speeds meaning they pose a road safety risk to vulnerable road users, according to Brigade Electronics. When vehicles travel at speeds below 18.6 mph, they are almost silent. Research has shown that EVs and hybrids are 37 percent more likely to be involved in pedestrian accidents than conventional cars, according to the company.
Utilizing its multi-frequency patented bbs-tek technology, Brigade's QVS creates a highly directional and instantly locatable warning sound at low speeds, readily identified as a vehicle. The sound is only heard in the hazard zone, dissipating quickly and cutting out at higher speeds to help minimize noise pollution.
Organized by CLEPA-the European Association of Automotive Suppliers-the awards celebrate outstanding achievements in the automotive supply industry recognizing innovation in the fields of environment, safety, connectivity, automation and cooperation.