News
New SEMA Show Education STAGE to Feature Chip Foose, Myles Kovacs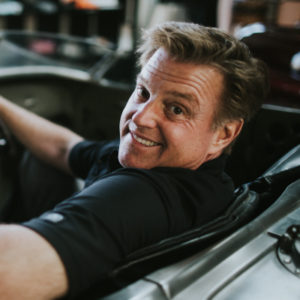 New for this year, the SEMA Show Education STAGE will feature daily interviews live from the SEMA Show floor with industry professionals and personalities addressing topics such as wheel and tire trends, best business practices, marketing and sales.
Produced by SEMA Show Education in partnership with SEMA's Wheel & Tire Council (WTC), the STAGE will be hosted by Myles Kovacs, DUB Magazine president and co-founder.
On Thursday, Nov. 7, from 11 a.m.-12:30 p.m., Chip Foose, of MotorTrend TV's Overhaulin' will join Kovacs for a special interview and autograph signing session.
Interviews will take place multiple times daily in the lower South Hall Education Stage, booth #45227. The SEMA Education STAGE will also provide free professional headshots, which is available to all attendees and exhibitors.
Find a full STAGE schedule here.