News
New Podcast Series Released for Automotive Aftermarket Brand Builders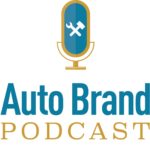 A newly launched weekly podcast series, called the Auto Brand Podcast, offers advice and inspiration for automotive aftermarket professionals. The podcast is hosted by Ryan Feyer, managing director of Feyer Marketing, and features a lineup of interviews with professionals from the automotive aftermarket industry.
The Auto Brand Podcast premiered with its first episode featuring an interview with Tim Odom, president of the AAM Group. The interview covers questions and topics on how manufacturers and parts companies can become more appealing to and increase sales with wholesale distributors and jobbers.
"The automotive marketplace is filled with complexities for people trying to build and grow their aftermarket brands," said Ryan Feyer, host of Auto Brand Podcast. "The Auto Brand Podcast helps marketing and sales professionals grow and learn from others who are succeeding in the industry. I believe that the more aftermarket marketers can learn from each other, the better off we will all be."
New episodes of the podcast will be released weekly and are available for listening on all major podcast platforms, including iTunes, Google and Spotify.