News
New Petersen Museum Exhibit Highlights McLaren Racing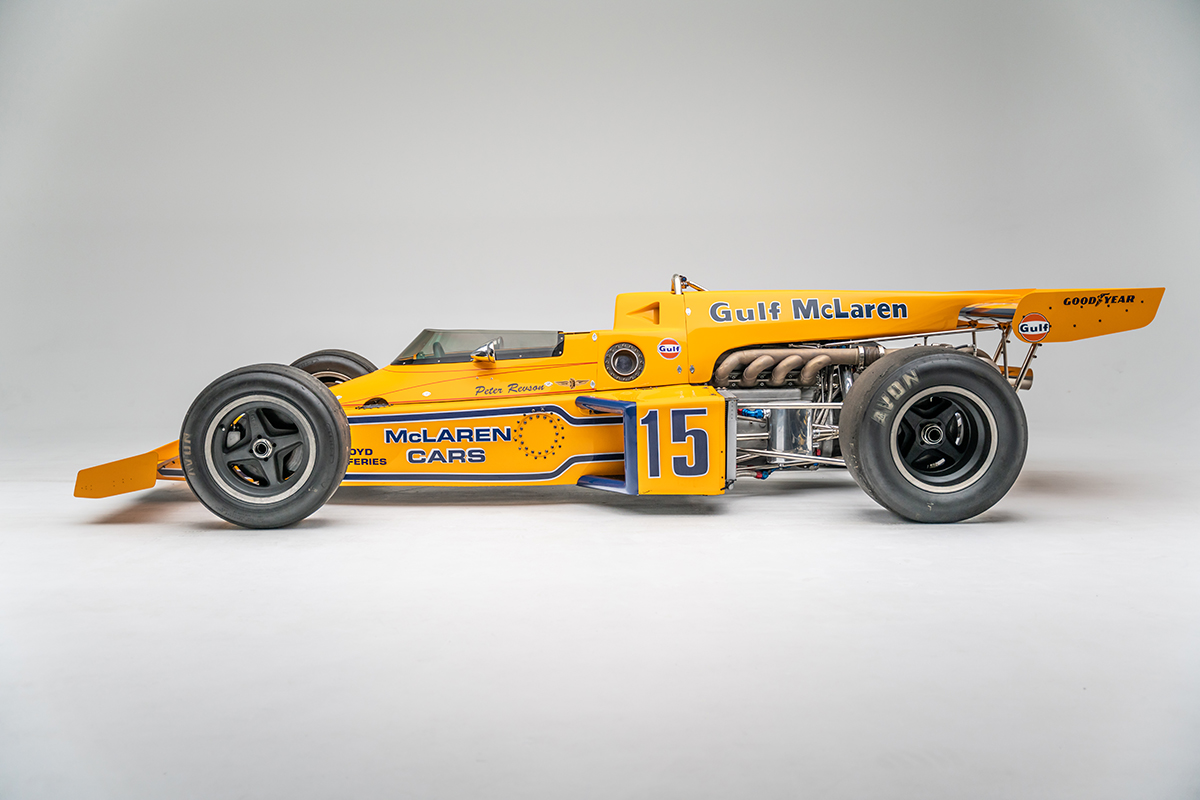 The Petersen Automotive Museum is launching a new exhibit, "The Color of Success: McLaren's Papaya Livery," which features a collection of 11 iconic vehicles from the motorsports brand, to be held in the Charles Nearburg Family Gallery on the museum's second floor, the museum announced.
Founded by Bruce McLaren in 1963, McLaren Racing created some of the most competitive and innovative race cars to ever compete in automotive racing, museum historians said, and is currently the second-most successful racing team in Formula 1 history.
The exhibit will display some of McLaren's early racecars from Can-Am, Formula 1, USAC, Formula 2 and Formula 5000. Key vehicles are the 1967 McLaren M6A, which was developed in just 11 weeks and is synonymous with McLaren's era of Can-Am racing dominance, one of only three 1969 M6 GTs, and the M16, a successor to the earlier M15 and the victor of the Indianapolis 500 in 1974 and 1976.
Most vehicles on display are from the 1967-72 timeframe, but several modern racecars will be incorporated. Included among them is the 2018 MCL33 Formula 1 racer, the last racecar piloted by Fernando Alonso.