News
New Nissan Frontier in the Works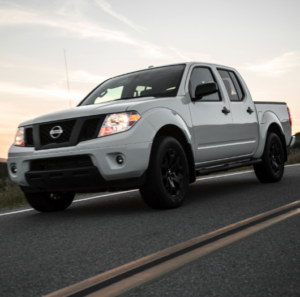 Nissan executives confirmed that a new Frontier is on the way. The current version of the midsize pickup was introduced back in 2005 and was given an update in 2009.
Although the Frontier hasn't been refreshed in a decade, it still outsells the GMC Canyon and the Honda Ridgeline, while hanging close to the Ford Ranger's domestic sales numbers.
While the new version will be built on the same platform, it will be slightly modified for updated features. It will also likely be introduced with an upgraded powertrain, replacing the current 152-hp, 171-lb-ft 2.5-liter I-4 and the optional 261-hp, 281-lb-ft 4.0-liter V-6.
A release date has yet to be announced.
Automobile has a full write-up of the expected changes. Read the story here.