News
New Mopar Distribution Center Opens in Detroit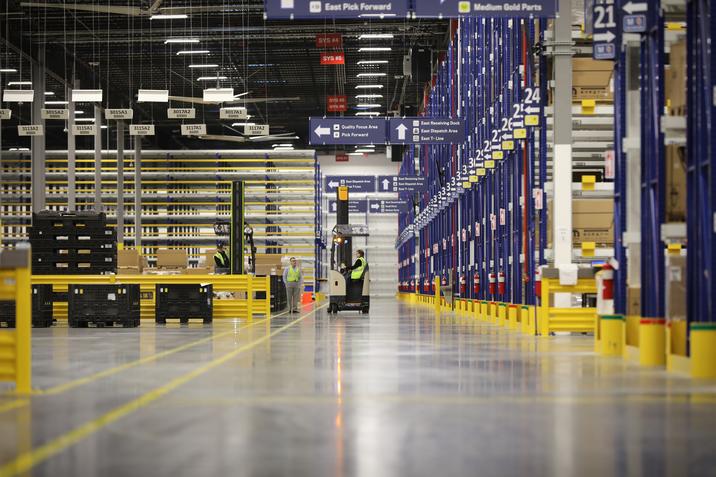 FCA US has opened a new 500,000-square-foot Mopar Parts Distribution Center (PDC) near Detroit, marking the second new Mopar PDC to open in the U.S. this year. The Romulus, Michigan, facility employs more than 100 workers and represents an investment of $10.4 million by the company.
With an additional PDC opened earlier this year in Winchester, Virginia, FCA US has invested $22.6 million in 2017 to strengthen its parts distribution network in the U.S., with 23 PDCs in North America. Combined, the two facilities represent more than 170 jobs, according to FCA US.
The Romulus PDC was built to address growth in sales and active part numbers by handling the fastest-moving parts in the Mopar distribution network. The facility will focus on parts that comprise 80 percent of daily dealership order volumes, encompassing in-demand products such as maintenance and repair parts.
The new facility will employ a number of automated guided vehicles that function with laser navigation technology to support efficient material flow, and an automated safety control system in the PDC utilizes sensors and lighting technology, according to FA. Tablets and monitors allow workers to handle information digitally, enabling paperless processes. Fast-charging material handling equipment supports low energy consumption while allowing for increased run times.
The Metro Detroit facility will serve as a global source PDC, replenishing other regional PDCs in the area with the 10,000 highest-volume products in the Mopar brand's 500,000-plus portfolio, according to FCA. Overall, the facility will use two shifts of workers to handle approximately 45 million parts annually and an estimated 35 inbound and 35 outbound trailers each day.
Mopar has also recently expanded its international parts distribution network. In less than five years, Mopar has added four new parts distribution centers, including joint ventures in Asia, Europe and South America. Mopar has a footprint of more than 50 PDCs worldwide, including North America.