News
New Displays Arrive at Museum of American Speed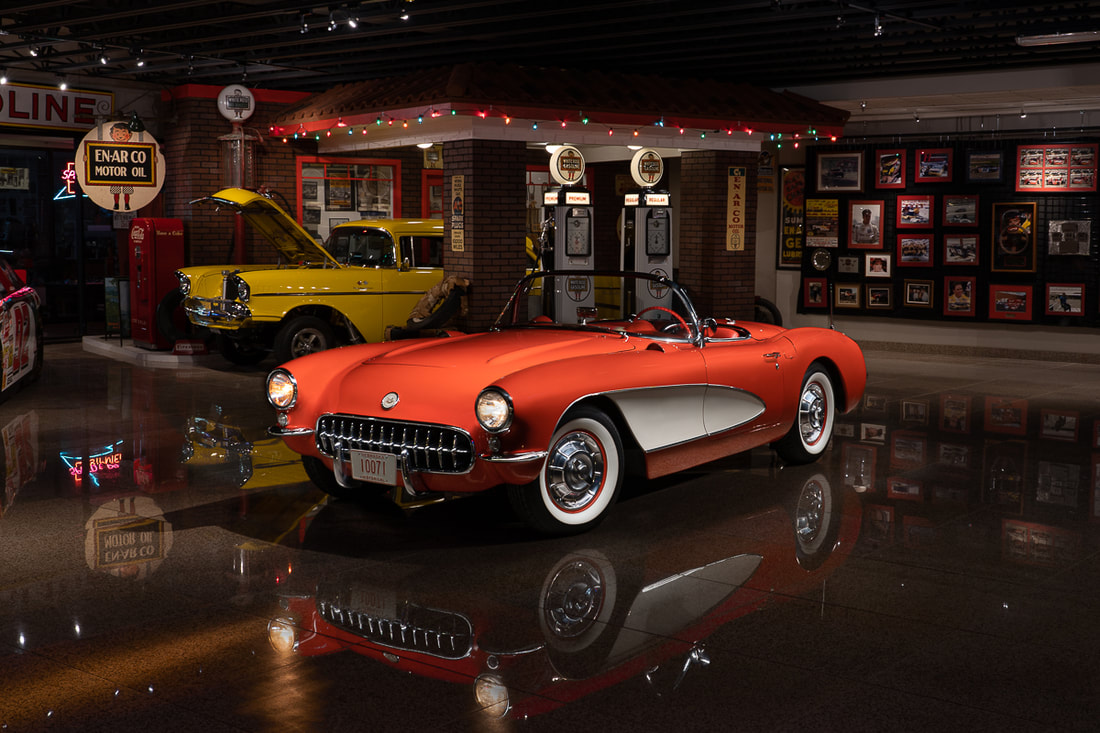 Speedway Motors Museum of American Speed revealed several recent acquisitions and loans now on display at the museum, including over 10 vehicles and engines.
"Every time you visit there is always something new and exciting to see," said Tim Matthews, curator Speedway Motors Museum of American Speed. "We are continually adding to the collection and are excited to announce new acquisitions and loans that are now available for viewing."
The new vehicles that are now on display include:
1957 Corvette—Donated by Joel and Lynette Jansen from Papillion, Nebraska, this all-original Corvette debuted the 283ci twin 4-barrel engine and marks a significant year in performance advancements for GM.
1957 Bel Air—60s gasser themed build on loan as part of the new Herzog Motorsports Racing Collection. It was reportedly previously owned by baseball star Reggie Jackson.
Phaze II—Part of the Darryl Starbird collection, it was originally built by Dave Puhl in partnership with Rod & Custom magazine in 1969.
1998 Mile High Corvette—The car sports chassis and body designs created by one of Speedway Motors owners, Carson Smith and team, utilizing IndyCar grade performance features. The car raced at Pikes Peak in the late 1990s.
2005 Ford GT
360 Sprint—First-ever built and raced 360 limited Sprint car. The sprint class later took off as a national sensation and reinvented the sport of sprint racing.
1957 Daytona Corvette—on loan from Joe Trybulec, this vehicle is the last surviving unrestored GM factory Corvette race car featuring a prototype GM fuel injection and other rare parts as raced at Daytona Beach, Nassau, and Sebring.
"Our restoration team is always hard at work preserving historical vehicles and artifacts," Matthews added. "We are so excited to partner with Joe to display his extremely rare '57 Corvette. It is a miracle that it survived without being changed other than being hidden under a coat of gold paint for so many years. Joe is contemplating having the gold paint meticulously removed by conservators here to reveal the white original livery which is still intact underneath. We are so excited to be involved with the process and feel like the Museum of American Speed is a perfect place for such an important vehicle to be viewed by the public."
A number of engines are also now on display, including:
Italimeccanica Flathead crank driven Supercharger—Italimeccanica produced performance blowers and other accessories for the Flathead V8 prior to being acquired by S.Co.T. Superchargers.
GM 396—Newly finished and restored at the museum, this 396ci cutaway originally debuted at the New York World's Fair GM exhibit in the mid-60's.
Chrysler Slant 6—Fully restored at the museum, the ultra-rare OHC conversion for the Chrysler Slant 6.