News
New ColorBond Website Improves Paint Selection Process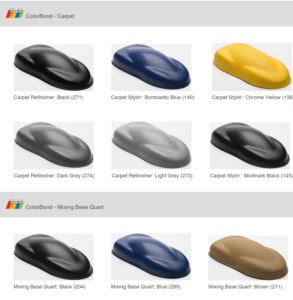 When ColorBond learned its paint color selection web page was displaying poorly on mobile devices like cell phones and tablets, it immediately got to work on a website improvement plan.
"As this is our most viewed page, we determined it was time to update the ColorBond website," said Dennis Miller, ColorBond web developer. "We constantly review what our customers need and found the user-friendliness of the website was becoming an issue when viewed on mobile devices. We needed a responsive website that was mobile- as well as desktop-friendly. Also, the graphics and layout of the website in general had become dated."
Improvements are aimed at making it easier for customers to choose the company's car restoration paint products and order with their mobile devices. Navigation on PCs has been improved as well.
"The new website was designed to improve the customer experience. It's now more convenient for people to shop with their phone," Miller added. "We want the ColorBond website to perform as well as ColorBond car restoration paint products."